Staff
Ann Bloomquist – Co-founder, Executive Director
Ann.Bloomquist@eatsparkcity.org
Ann's passion for food evolved through learning about America's food supply in relation to other countries, having a son to nourish and homeschool him while living on a boat for eleven years, teaching herself to cook from scratch, and being introduced to the public school system once in Park City. With an MBA and experience as a former member of a corporate Executive Management Team, Ann brings organizational skills as well as strategic business planning and resource maximization to EATS. She has served on the board for a non-profit organization in Guatemala and has headed up several charitable events where team building was essential to success. Extensive travel has fostered an appreciation to various cultures and a respect for partnership opportunities which lend themselves well in the Park City community.
---
Kimberly Patterson – Program Manager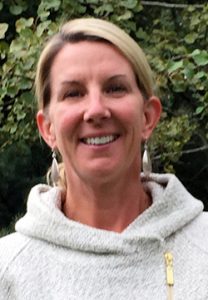 After completing a successful year as Taste Test Coordinator, Kimberly was promoted to EATS Program Manager. Kimberly is an experienced health, wellness and education professional with over ten years in the field. She has a fresh vision for educating children on real food and looks forward to bringing her ideas and passion to the EATS programs.
The Program Manager responsibilities include overseeing EATS' main programs: taste tests, cooking classes and gardens, coordinating volunteers and evaluating program impacts. Reporting to the Program Manager are the program coordinators who have the hands-on program responsibilities.
"Profound change starts with education. Education will change how the world eats!" ~ Kimberly Patterson
Valerie Mey – Taste Test Coordinator
The Taste Test Coordinator is responsible for ensuring the successful implementation of taste tests at participating Park City schools.
---
Claire Hall – Cooking Class Coordinator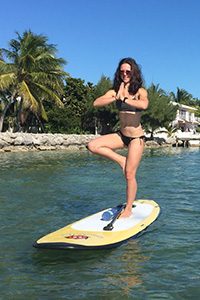 I am a Biology graduate from the University of Utah who believed wholeheartedly that marine conservation was my calling. However, after realizing the importance of good food, I have changed directions and now feel nutrition is the first step to positive change. I grew up on the Standard American Diet and want kids to be excited about healthier options!
"I want to reconnect people to the food they eat, which will ultimately reconnect them with the earth." ~ Claire Hall
---
Leah Morisi – Cooking Class Coordinator
---
Jennifer Ringquist – Garden Coordinator
---
School Champs
McPolin Elementary – Gretchen Amerongen and Kelly Cronley
Gretchen – gamerongen@hotmail.com
Kelly – kelly.brewer@gmail.com
Jeremy Ranch Elementary – Laura Tettlebach and Haiyan Zang
Laura – tettelbach@gmail.com
Haiyan – haiyan_zang@yahoo.com
Parley's Park Elementary – Kelle Cobble and Amy Steele
Kelle – kellejm@yahoo.com
Amy – amysteele1111@yahoo.com
Trailside Elementary – Sarah Tessler and Kelley Epstein
Sarah – sarahtessler211@gmail.com
Kelley – kelley@mountainmamacooks.com
Ecker Hill Middle School – Jeana Neu and Laurie Maggard
Jeana – jeananeu@gmail.com
Laurie – laurieatm@gmail.com
Treasure Mountain Junior High – Amy Heitman
amyheitman@bellsouth.net
Park City High School – Michelle Luke
micheleluke@me.com
Park City Day School – Jolie Iacobelli
joliepc@me.com