Staff
Meaghan Miller-Gitlin, Executive Director
meaghan@eatsparkcity.org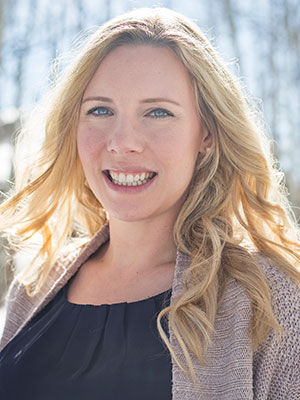 Meaghan, a self described foodie in training, has always had an interest in food, nutrition and education. Changing the playing field regarding food and how we think about nutrition is a driver. With an allied healthcare background including a degree in Athletic Training from Colorado Mesa University and a Master's in Healthcare Policy and Regulation from University of Denver Meaghan sees leading EATS as an opportunity to help create a healthier community.
Meaghan brings her healthcare experience to direct the growth of EATS within its mission to ensure every student in Park City has opportunities to develop lifelong healthy habits and access to fresh, nutritious, appealing food. Her strong knowledge of health and food relationships along with her experience in policy & program development, and community relationships are an ideal fit for EATS. Meaghan looks forward to joining EATS and says:
Food really is medicine and many of the crippling health issues we face can be prevented with better relationships with food and access to nutritious, less processed food. I'm excited to help shape and inspire a new generation of future foodies who focus on the larger picture of where their food comes from.
Meaghan was raised in Sandy, a suburb of Salt Lake where she grew up as a figure skater and the world's pickiest eater. She and her husband are raising their two boys, Bode and Felix here in Park City where's she's been since 2014 when she finished grad school. Meaghan enjoys baking, Pure Barre, hiking, skiing, traveling, community organizing, and spending time with her family.
---
Zoe Flavin, Program Manager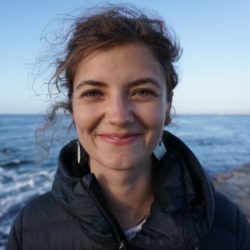 Zoe comes to EATS with experience leading cooking and gardening education programs. At a community garden in Ontario, CA, Zoe led a bilingual Spanish-English education program. She then further pursued her passion for food and experiential education with FoodCorps, a nationwide non-profit that aims to get healthy food in schools by offering hands-on cooking and gardening lessons to students. As a FoodCorps service-member, Zoe ran cooking and school garden programs at a middle school and high school in Lowell, MA. She first became interested in the links between experiential education and health as a researcher on the impacts of experiential education on kids' habits and lifelong health outcomes. Zoe has conducted research projects on the subject in India, Cuba, Chile, and with the Harvard Kennedy School's Government Performance Lab. Zoe's favorite thing is to create opportunities for young people to experience the delight of fresh food enjoyed amongst community and is so excited to contribute to the work of EATS in Park City! Zoe's other favorite things are having her hands in the soil and writing fiction.
---
Lola Beatlebrox, After-School Cooking Class Educator
Lola is an instructional designer and educator. She has created and delivered lessons for the Utah Olympic Park, the Park City Museum, the Summit County Historical Society, Recycle Utah, the North Summit Elementary school, the Utah Division of Arts & Museums, and the Governor's Office of Economic Development STEM Action Center. She promotes interactive, hands-on learning that stimulates creativity and problem-solving. Lola remembers when "TV dinners" were the height of modern cuisine. "Since I grew up, we've come full circle," she says. "Once again we value making things from scratch with fresh, organically grown ingredients. This is what we want to teach our kids."


---