EATS Camps
Mountain EATS – Fall Break UEA Camp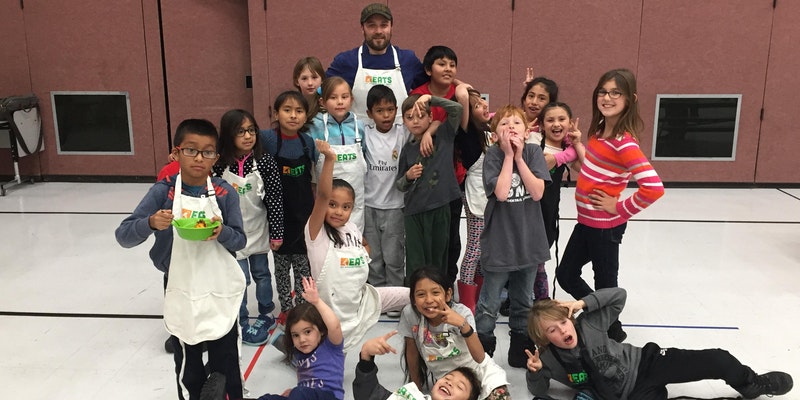 A cooking class camp brought to you by EATS and Park City Mountain
Get excited for the first "Mountain EATS" cooking class camp. EATS and Park City Mountain are partnering to bring you an extraordinarily unique experience. Students are invited to work with Executive Chef, Alex Malmborg and Brian Miller to learn how to create a world-class BBQ while learning about food service and food safety. Campers will spend two days preparing for the final test of serving their families at pick up on the second day.
Location & Schedule
Camp is located at Park City Mountain, 1345 Lowell Avenue, Park City, Utah, 84060
Thursday October 19th, 2pm-5pm
Friday October 20th, 2pm-5pm (Dinner served 5pm following pick up)
What to Expect
Students between 9-12 years old
Learn and Practice Food Preparation Skills
Learn About Food Safety
Explore Careers in the Food and Service industry
Work in both the kitchen and front of house
A delicious meal at the end of camp for the whole family!
Cost
$80 per student
Scholarships are available to cover partial or full costs for those in need. Upon registration, please select the option that pertains best to your family's financial situation.
EATS and Park City Mountain have partnered to bring this event to our community in order to raise awareness around healthy eating, inspire career goals, and bring families together around food.
FAQ's