Nutritious Foods to Stock Up On Right Now
Looking for nutritious foods to keep on your shelves for a couple of weeks at a time? These are the foods we recommend: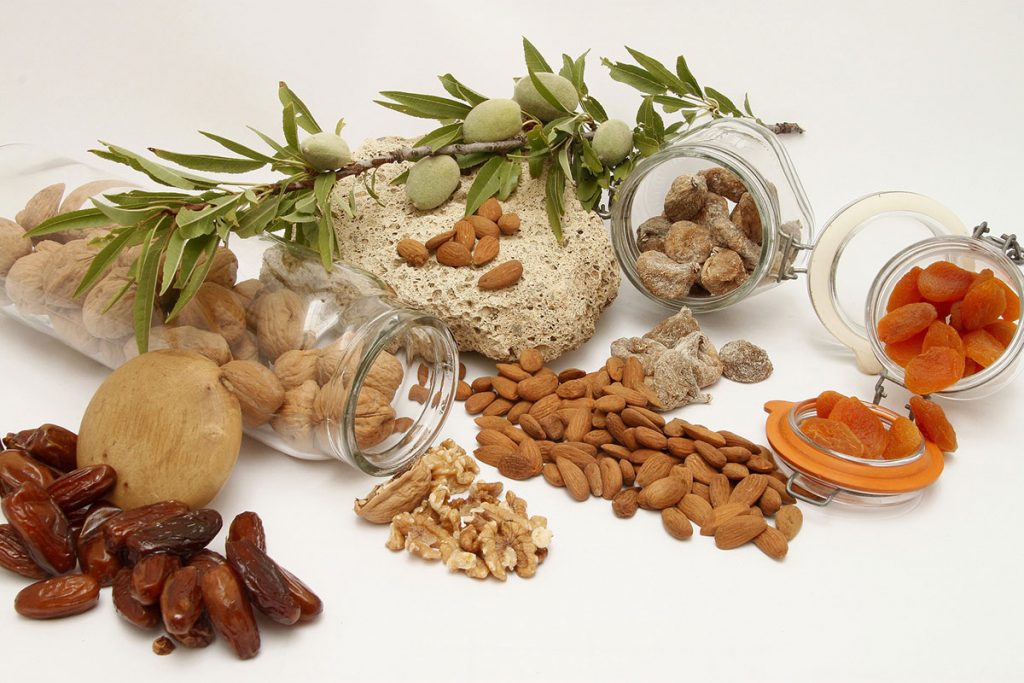 Dried beans. Beans are loaded with protein, fiber and magnesium. They are one of the most nutrient-dense foods you can eat. Beans (even canned ones) are one of the easiest sources of protein to store long term. Dried beans will last slightly longer than canned beans on your shelf, but even canned beans can last up to three years! Add beans to rice for a quick, filling dinner. Try seasoning beans on their own to eat as a side dish or making a hearty salsa. Of course, you can always make tacos, add beans to chili, stew, or soup. The options with beans are endless! 
Dry lentils. Lentils are a wonderful source of fiber. Dried lentils can last up to 3 years in your cupboard if stored in a sealed container. We recommend you try them in soup. 
Nuts are a great source of protein and calories to keep you full and focused. Grab a handful as a snack, crush them and add them to your salad, even blend them into a smoothie or a sauce using a food processor.

Dried grains like pasta, rice, oats. These can be the base of almost any breakfast, lunch, or dinner, and can last on your shelf for years! 
Canned fruits and veggies. Look for varieties that don't have added sugar. 
Dried fruit contains fiber and various nutritional benefits depending on the fruit, but should be consumed in moderation due to its tendency to have high levels of sugar. If you can purchase raw fruits and dry them yourself, now is a good time to use your dehydrator or simply your oven to dehydrate your own. 
Frozen fruits and vegetables. Frozen vegetables are usually picked at peak freshness, blanched, then frozen. While some nutrients are lost in the blanching and freezing processes, the loss is quite minimal. Frozen fruits and vegetables are still considered similar sources of the same nutrients as their fresh counterparts. 
Fruits and veggies at home that are about to go bad can be good contenders for sticking in the freezer to get them to last longer. Our favorites to freeze are bananas (to be used in baking and smoothies), leafy greens like kale and spinach (to be used in pasta dishes, smoothies, or on pizzas), and any berries (for smoothies, jams, or baking). When freezing fresh foods, be sure to store them in a sealed container to ensure freshness. 
Seeds. In a time where you may be eating a lot of processed foods and have a lack of access to fresh fruits and veggies, seeds can provide a good amount of fiber to your diet. Try sunflower seeds sprinkled on top of your favorite salad or pasta dish, chia seeds in your smoothies, or roast some pumpkin seeds for a crunchy snack. 
Canned coconut milk. Creamy, versatile, and a great source of protein and calories. Coconut milk is high in saturated fat and is best used in savory rice dishes, curries, or marinades.
Dried herbs and spices. This includes salt! You can buy all of the shelf-stable foods you want, but in the end, you'll need to cook with them and you'll want a tasty meal. Plain rice and dried beans can go from super bland to absolutely delicious with a bit of cumin, chili powder, nutritional yeast, onion powder, salt, and jalepeño powder. Coconut milk can make a yummy curry, but not without turmeric, curry powder, garlic powder, and ginger powder. Stock up on your favorite spices so that you can mix and match and get creative! 
We hope this sparks your imagination and inspires you to stock your shelves with foods that will last but also benefit you nutritionally. Be sure to take a second scroll through and check the highlighted links for recipe ideas!