Spinach Basil Pesto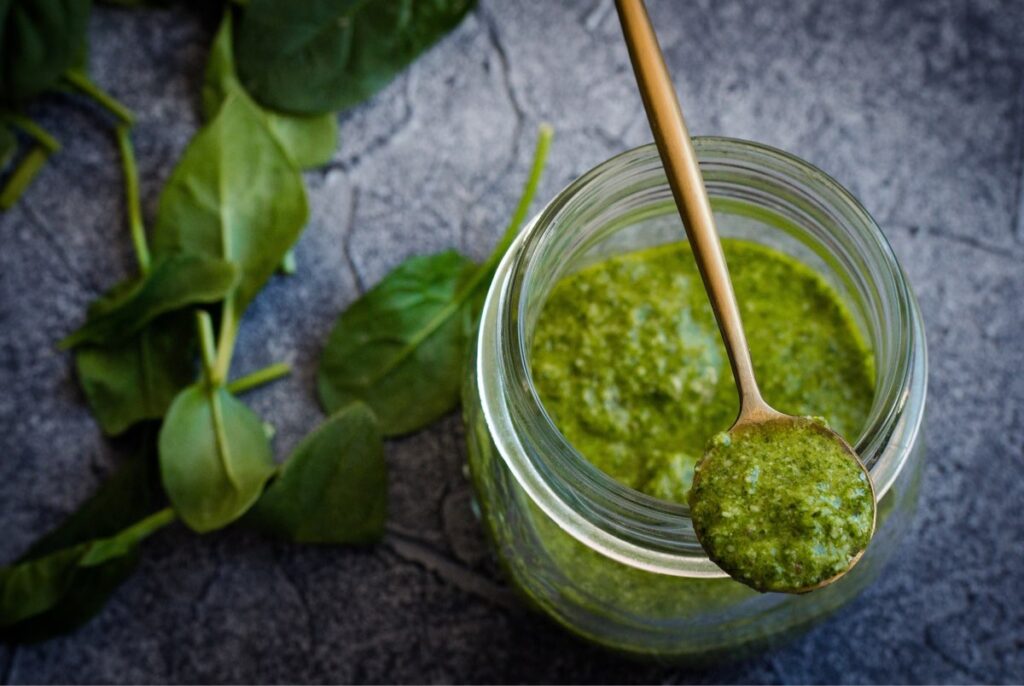 Ingredients
1 1/2 cups baby spinach leaves
3/4 cup fresh basil leaves
1/2 cup grated Parmesan cheese
2 cloves garlic, crushed
3/4 teaspoon Kosher salt
1/2 teaspoon freshly ground black pepper
1 Tablespoon fresh lemon juice
1/2 teaspoon lemon zest
1/2 cup extra virgin olive oil
Instructions
Blend the spinach, basil, Parmesan cheese, garlic, salt, pepper, lemon juice, lemon zest, and 2 tablespoons olive oil in a food processor until nearly smooth.
Drizzle the remaining olive oil into the mixture while processing until smooth.
https://eatsparkcity.org/recipes/spinach-basil-pesto/



Fun Facts about Basil
BASIL is part of the mint family.
BASIL is rich source of vitamins A, B6, C and K and minerals such as iron, manganese and magnesium.
BASIL can grow 12 to 51 inches in height.
BASIL is an herb that is used mostly to cook with.