Veggie Taco Night!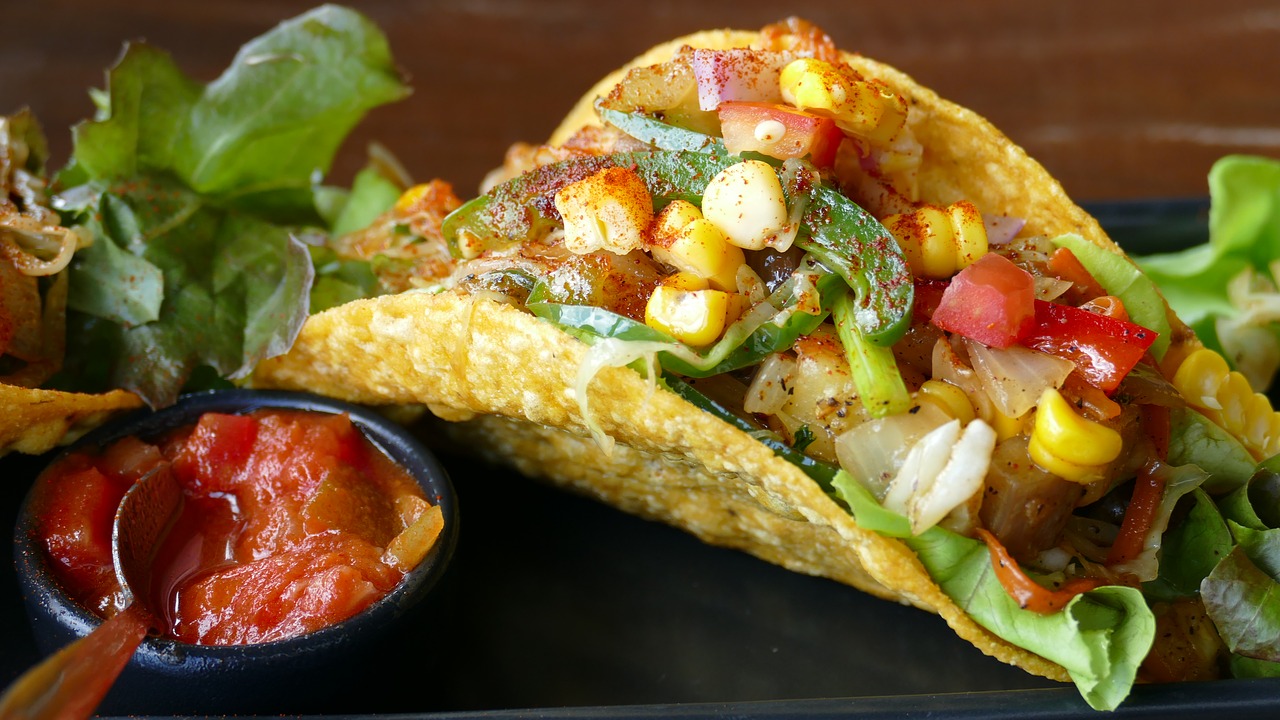 A great go-to taco recipe!
Ingredients
Sweet Potato & Squash:
2 sweet potatoes, cut into ¼ inch cubes
¼ winter squash, cut into ¼ inch cubes
1 tablespoon olive oil
1 teaspoon cumin
1 garlic clove, minced
salt
Mushroom Sauté:
2 teaspoons olive oil
1 medium yellow onion, chopped
1 garlic clove, minced
10 oz assorted mushrooms
½ teaspoon chile powder
1 lime, cut in half
1 orange, cut in half (optional)
Salt
1 tablespoon fresh cilantro
1 can black beans
Taco Bar:
6 corn tortillas
6 radishes
2 bell peppers
1 avocado
1 cup shredded jack cheese
1 cup prepared salsa or pico de gallo
½ cup greek yogurt
Instructions
For the sweet potato and squash filling: Preheat the oven to 425 degrees F.
Toss the sweet potato and squash cubes with the olive oil, cumin, garlic and salt to taste in a bowl and then transfer to a baking sheet. Bake until the vegetables are lightly browned and fork-tender, approximately 30 minutes.
For the mushroom black bean saute: Heat the oil in a large skillet over medium-high heat and add the onions and garlic. Cook until translucent, approximately 3 minutes. Add in the mushrooms and cook, stirring, until lightly browned, about 10 minutes. Add the black beans, chile powder, then juice the lime and orange halves over the mushrooms and add salt to taste. Let sit on low heat for 1 minute. Add the cilantro and remove from the heat.
For the taco bar: Place the corn tortillas, lettuce leaves, radishes, bell peppers, avocado, cheese, pico de gallo and yogurt into separate serving containers. Place the mushrooms, bison and sweet potato and squash mixture into separate bowls. Have fun assembling!
https://eatsparkcity.org/recipes/veggie-taco-night/