Healthier Breakfast
School breakfast is offering more variety and healthier choices this year. EATS members promoted the new breakfast at McPolin's Back-to-School night.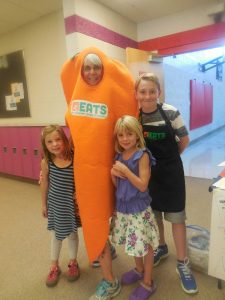 Thanks to our new Child Nutrition Services Director, Elizabeth Strasser, the breakfast menus at our schools have vastly improved this year. Gone are the donuts; added are entrees include eggs and sausage, parfaits and ham & cheese omelets. A variety of cereals will be available daily. To reduce sugar intake by students, juice box sizes have been reduced to 4.23 ounces and lower sugar cereal options are at the forefront of the display. Fresh fruit is offered daily as well as milk.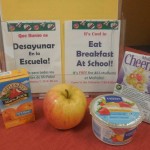 To easily find breakfast and lunch menus for Park City schools, go to the Park City School District website and click on the appropriate Lunch Menu.