New EATS Board Members
Welcome Patti Polster and Hadley Dynak!
EATS is pleased to announce the addition of two board members to the EATS team.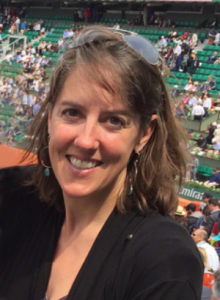 Patti Polster accepted the Treasurer position and assumed the role in January. She worked as the Vice President of Finance for Surefoot for 20 years and now works their part-time.  Patti and her husband Steve have lived in Park City for more than 23 years and have two children. She has volunteered with EATS Taste Tests since inception and strongly believes in the EATS mission. "I'm excited to be a part of a cause that utilizes my professional skills to support so many things that are important to me: healthy eating, educating Park City kids and strengthening community," she says.
Hadley Dynak, Executive Director for the Park City Summit County Arts Council, joined the EATS board in January and looks forward to sharing her marketing, partnership development, and organizational skills with the team.
Hadley and her husband, Kent, moved to Park City with their two daughters in 2013 from the Bay Area where Hadley worked as a documentary filmmaker and consultant to local, regional, and national nonprofits.  She got involved with EATS soon after her arrival, starting by photographing cooking classes and writing blog posts for the organization. Hadley's daughter, Stella, was significantly involved in the removal of Styrofoam trays in the schools. When asked why she wanted to serve on the Board, Hadley replied, "Healthy food not only fuels the body, it feeds the mind and serves as a point of connection. I am excited to support EATS in its mission to bring greater awareness and appreciation for healthy food to more tables in our community."
Read about all EATS board members and advisers here.