Leadership
Leadership/Executive Management Team
Meaghan Miller-Gitlin, Executive Director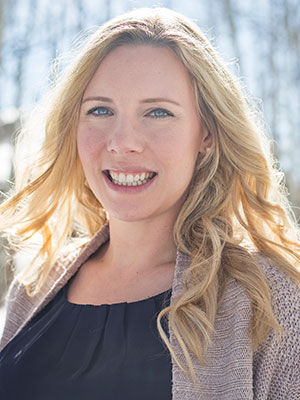 Meaghan, a self-described foodie in training, has always had an interest in food, nutrition and education. Changing the playing field regarding food and how we think about nutrition is a driver. With an allied healthcare background including a degree in Athletic Training from Colorado Mesa University and a Master's in Healthcare Policy and Regulation from the University of Denver, Meaghan sees leading EATS as an opportunity to help create a healthier community.
Meaghan brings her healthcare experience to direct the growth of EATS within its mission to ensure every student in Park City has opportunities to develop lifelong healthy habits and access to fresh, nutritious, appealing food. Her strong knowledge of health and food relationships along with her experience in policy & program development, and community relationships are an ideal fit for EATS. Meaghan looks forward to joining EATS and says:
Food really is medicine and many of the crippling health issues we face can be prevented with better relationships with food and access to nutritious, less processed food. I'm excited to help shape and inspire a new generation of future foodies who focus on the larger picture of where their food comes from.
Meaghan was raised in Sandy, a suburb of Salt Lake where she grew up as a figure skater and the world's pickiest eater. She and her husband are raising their two boys, Bode and Felix here in Park City where's she's been since 2014 when she finished grad school. Meaghan enjoys baking, Pure Barre, hiking, skiing, traveling, community organizing, and spending time with her family.
Melissa Stock, President
melissa.stock@eatsparkcity.org
Melissa Stock served as the senior financial officer of Bancroft Global Development for fourteen years. She supervised accountancy, investment management, and financial reporting across the organization with annual budgets between $25MM and $30MM. For twelve years she played a central leadership role as strategic partner and advisor to Bancroft's President and then served as President herself for two years.
Melissa formed and operated multiple businesses designed to support Bancroft and its mission to promote permanent solutions in war-torn countries. Her role was comprised of managing day-to-day operations in austere environments to include operating various passenger aircraft, overseeing construction and operating budgets of multi-use facilities, developing channels for specialized transport of building materials and medical supplies, supervising turn-key facilities, and administering cross-border logistics.
Melissa has nearly two decades of experience in senior financial and asset management positions. Prior to joining Bancroft, Melissa developed budgets, designed compliance systems, and managed complex financial instruments for a number of U.S. agencies.
Melissa is a graduate with honors from George Washington University's Master of Business Administration program. She enjoys substitute teaching at Park City Day School, participating on various Park City nonprofit committees, and advising small businesses.
Brooks Krichheimer, Past President
Brooks Kirchheimer has had the restaurant bug for as long as he can remember. "The very first Christmas present I can recall requesting was a cash register when I was just a tyke. I probably drove my two sisters and parents crazy badgering them to play restaurant!"
Since earning a degree in Hotel and Restaurant Management from the University of Denver in 2008, Brooks has managed a variety of popular restaurants, including at Montage Beverly Hills and Deer Valley, Park City's former Main Street landmark Zoom, and Merriman's in Maui.
Brooks is eager to pay it forward: "I learned a ton from my former bosses, such as Steve Solomon and Peter Merriman. I hope I can benefit the careers of people I now supervise like they benefited mine."
In 2017, Brooks and his wife Catherine returned home to Park City, ready to pursue his lifelong dream of starting his own restaurant. Recently retired from his finance career, Brooks's dad, David, was eager to be his financial partner.
Brooks began partnering with EATS during his days at Zoom, and now is more excited than ever to continue the growth of a non-profit that is near and dear to his heart.
Brian Reeves, Treasurer
Brian Reeves joined Eat Awesome Things as Board Member and Treasurer in 2021. In this role, he oversees the finances of the organization, including budgets, financial reporting, and investments. Since moving to Park City in 2020, Brian and his wife Sarah are active volunteers with the many non-profit organizations in the community.
Brian is Managing Director of Cairnavigate, a financial consulting group serving institutional clients on pension and investment solutions. He covers retirement plan terminations and risk transfer solutions for defined benefit plans, along with stable value solutions for defined contribution plans. In addition, he works with life insurance carriers to develop investment and financing solutions for institutional clients' treasury and investment needs. He has led projects covering insurance and financing solutions for as little as $5 million to greater than $1 billion.
Additionally, Brian led the stable value wrap business at Pacific Life but initially started in the Treasury department leading the corporate finance function. Prior to that, he was at a boutique alternative investment firm focused on structuring insurance-backed securitizations. In addition, he also worked in various roles in the credit and derivatives markets with Barclays Capital, Commerzbank, and Lehman Brothers.
Brian has a Bachelor of Science in Business Administration from Villanova University and a Master of Business Administration from Vanderbilt University.
Cassandra Brown, Secretary
Bio coming soon.
Susie English
Director of Marketing, Deer Valley Resort
Bio coming soon.
Jill Fellow
Director, Strategic Partnerships
Bio coming soon.
Miriam Garcia
Holy Cross Ministries
Bio coming soon.
Krystina Hawryluk
Bio coming soon.
Kelly Manning
Bio coming soon.
To maintain best practices across the EATS organization, our advisors are on the forefront of their respective fields and advise EATS in their areas of expertise.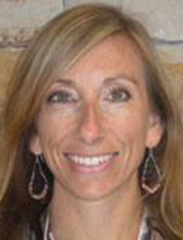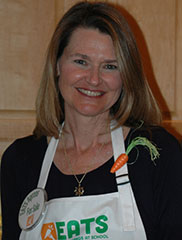 Senior Manager, Park City Mountain Dining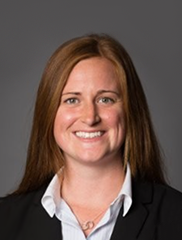 Executive Chef, Park City Mountain Dining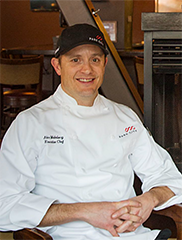 Executive Director, Park City Education Foundation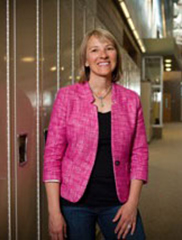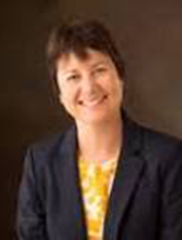 Owner, Spigot Design & Cinch Web Services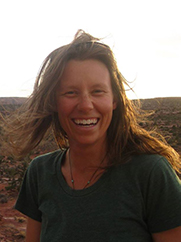 Founder, President and Managing Partner of T. Tanzer Sports Consultants; Teacher (retired)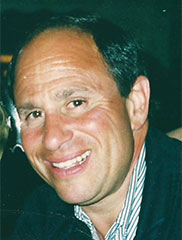 Gardener and Park City School District Teacher