Leadership
Leadership/Executive Management Team
Meaghan Miller-Gitlin, Executive Director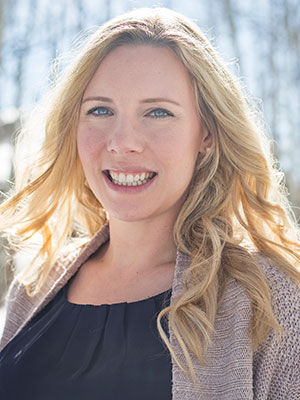 Meaghan, a self-described foodie in training, has always had an interest in food, nutrition and education. Changing the playing field regarding food and how we think about nutrition is a driver. With an allied healthcare background including a degree in Athletic Training from Colorado Mesa University and a Master's in Healthcare Policy and Regulation from the University of Denver, Meaghan sees leading EATS as an opportunity to help create a healthier community.
Meaghan brings her healthcare experience to direct the growth of EATS within its mission to ensure every student in Park City has opportunities to develop lifelong healthy habits and access to fresh, nutritious, appealing food. Her strong knowledge of health and food relationships along with her experience in policy & program development, and community relationships are an ideal fit for EATS. Meaghan looks forward to joining EATS and says:
Food really is medicine and many of the crippling health issues we face can be prevented with better relationships with food and access to nutritious, less processed food. I'm excited to help shape and inspire a new generation of future foodies who focus on the larger picture of where their food comes from.
Meaghan was raised in Sandy, a suburb of Salt Lake where she grew up as a figure skater and the world's pickiest eater. She and her husband are raising their two boys, Bode and Felix here in Park City where's she's been since 2014 when she finished grad school. Meaghan enjoys baking, Pure Barre, hiking, skiing, traveling, community organizing, and spending time with her family.
Brooks Krichheimer, President
Brooks Kirchheimer has had the restaurant bug for as long as he can remember. "The very first Christmas present I can recall requesting was a cash register when I was just a tyke. I probably drove my two sisters and parents crazy badgering them to play restaurant!"
Since earning a degree in Hotel and Restaurant Management from the University of Denver in 2008, Brooks has managed a variety of popular restaurants, including at Montage Beverly Hills and Deer Valley, Park City's former Main Street landmark Zoom, and Merriman's in Maui.
Brooks is eager to pay it forward: "I learned a ton from my former bosses, such as Steve Solomon and Peter Merriman. I hope I can benefit the careers of people I now supervise like they benefited mine."
In 2017, Brooks and his wife Catherine returned home to Park City, ready to pursue his lifelong dream of starting his own restaurant. Recently retired from his finance career, Brooks's dad, David, was eager to be his financial partner.
Brooks began partnering with EATS during his days at Zoom, and now is more excited than ever to continue the growth of a non-profit that is near and dear to his heart.
Courtney Caplan, Past President
courtney.caplan@eatsparkcity.org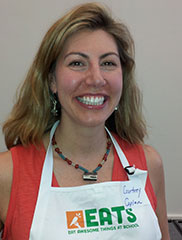 Working for nonprofits and within the private sector in Park City and abroad, Courtney brings membership and marketing expertise to EATS. In London and Hong Kong, Courtney experienced the food spectrum, seeing first- hand how symbiotic local, sustainable organic farming can be at its best and living on an island where food is imported in mass scale.
Kendall Cole-Rae, Treasurer
Bio coming soon.
Christine Eschenfelder, Secretary

Even though Christine Eschenfelder grew up vegetarian in Southern California, she didn't really understand how spectacular fresh, whole food was until she was in law school in Salt Lake City and eating out of her mother-in-law's overflowing, sumptuous garden. She remembers, "I would just wander the garden eating fresh peppers and cherry tomatoes wrapped in freshly-picked basil. Life-changing!" Now, with two elementary-aged children, she sees everyday (all-day) how much nutrition effects not just kids' long-term health, but their short-term attention span, mood and energy.
Christine is also a local immigration attorney, whose practice has allowed her to work with clients from around the world. She has worked with companies across the United States to petition for international employees, performers and even snow-mobile racers. She especially enjoys her humanitarian and family-based immigration practice and works to keep families together in the United States.
Cassie Brown
Social Equity Chair
Bio coming soon.
Susie English
Assistant Director of Marketing, Deer Valley Resort
Bio coming soon.
Miriam Garcia
Holy Cross Ministries
Bio coming soon.
Krystina Hawryluk
Bio coming soon.
Alex Malmborg
Executive Chef of Mountain Dining, Vail Resorts Park City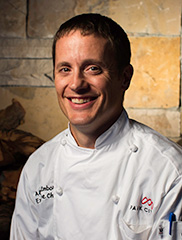 Born December 14, 1974 in Springfield, MA. Alex grew up in the Boston suburbs in a town called Rowley. Graduated from Triton Regional High School in 1993. Then attended College of the Holy Cross in Worcester, MA with a chemistry major. Upon finishing school Alex moved to Utah in 1998 where he worked various cooking jobs at Solitude and Snowbird. During the summers Alex lived in Boulder, UT where he was the chef at The Hell's Backbone Grill at The Boulder Mountain Lodge. Alex worked there for three summer seasons. During the year 2000 and 2001 he worked as the lead line cook at Tuscany. In late summer of 2001 Alex moved back east to Providence, RI to attend culinary school at Johnson and Wales University. Upon graduating from culinary school in late 2002 he worked at Blue Ginger under the tutelage of celebrity chef Ming Tsai. Here Alex worked his way around the kitchen and was promoted to sous chef about a year later. I remained at Blue Ginger until 2007 when my wife and I moved back to Utah so that he could take an executive chef job at Grappa in Park City. Alex was the executive chef of Grappa until April 2010 when he started as the Resort Executive Chef of the Canyons. He has remained in this position since then and have recently accepted the promotion of Park City Mountain Dining Executive Chef.
Jodie Rogers
Food and Beverage Director, Deer Valley Resort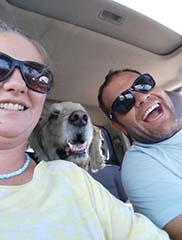 As the Director of Food and Beverage, Rogers oversees all operations and offerings at the resort's 12 restaurants, bakery and banquet operations. Rogers, a native of Australia, spent her first five winters at Deer Valley as the manager of the employee dining program as well as an assistant sous chef and then sous chef at Snow Park Lodge. She was promoted to Snow Park Executive Chef in December 2000, Empire Canyon Lodge was added to her responsibilities in 2002, Deer Valley Grocery~Café in 2010 and The Brass Tag at the Lodges at Deer Valley in 2014. Rogers boasts a 20-year cooking career that includes several hotels in Sydney, Australia and working as head chef at Australia's Charlotte Pass Resort. In both 1994 and 1998, she was part of the cooking teams that took the Australian Salon Culinare, Restaurant of Champions gold medal. She successfully opened Toast Bar and Restaurant in London, England in 1999. Rogers was invited to cook on NBC's Today Show in March of 2014. In addition to her many roles at Deer Valley, Rogers is the co-president of the Park City Area Restaurant Association and vice-chairperson for the Summit Community Gardens. Rogers currently resides in Park City with her husband Michael, son Graham and daughter Remy and enjoys skiing, snowshoeing, mountain biking, running half marathons, hiking, traveling, rock climbing, and cooking with her kids.
To maintain best practices across the EATS organization, our advisors are on the forefront of their respective fields and advise EATS in their areas of expertise.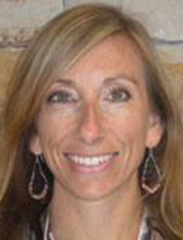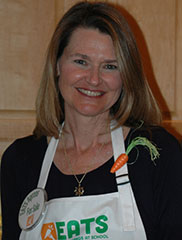 Executive Director, Park City Education Foundation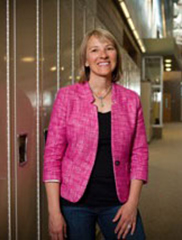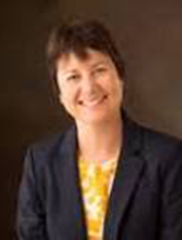 Owner, Spigot Design & Cinch Web Services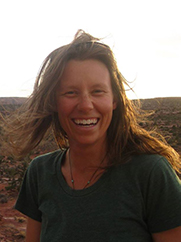 Founder, President and Managing Partner of T. Tanzer Sports Consultants; Teacher (retired)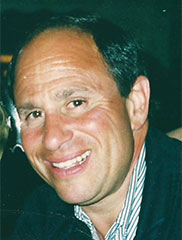 Gardener and Park City School District Teacher