School Gardens: Outdoor and Indoor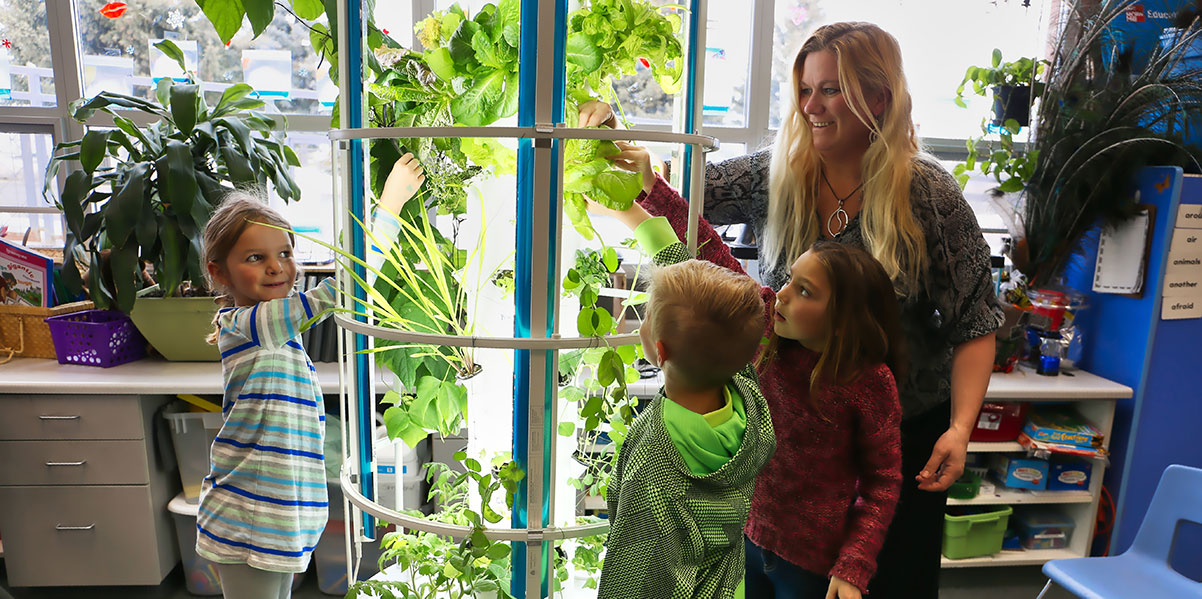 School Gardens provide students with first-hand knowledge of growing food that can also incorporate many other aspects of curriculum: science, math, culture, and social skills.
Garden-based nutrition education also improves fruit and vegetable consumption for students, as they are more likely to try foods that they have grown and prepared. School gardens can create opportunities for project-based and place-based learning.
Through our involvement in school gardens at Park City schools, we have seen first-hand results in students:
Yearning to eat the healthy foods they grow.
Becoming more aware of environmental sustainability and where food comes from.
Having responsibilities not typically offered in the classroom.
Indoor Gardens
With our short growing season in the mountains, indoor gardens are a good option for year-round garden curriculum. They are used in classrooms where students can plant, monitor and harvest throughout the school year.
Outdoor Gardens
Parley's Park Elementary School
The PTA at Parley's purchased a GREENHOUSE! The structure was put together in the spring of 2018 and we're getting it up and running and integrated into the curriculum.
Ecker Hill Middle School Garden
Annie Wallace and Brad Gannon, two teachers at Ecker, are dedicated to seeing this garden flourish. They not only involve their own classes in the tasks at hand, but have created an after school club to further engage interested students. In addition to pulling weeds and harvesting veggies, these students are in charge of designing and building structures, planning the garden, and starting the seeds for the year to come.
Garden Opportunities
If you would like to help implement or maintain a school garden at Park City schools, please contact us at info@eatsparkcity.org.