Staff
Meaghan Miller-Gitlin, Executive Director
meaghan@eatsparkcity.org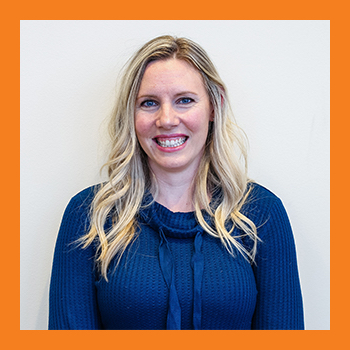 Meaghan, a self-described foodie in training, has always had an interest in food, nutrition and education. Changing the playing field regarding food and how we think about nutrition is a driver. With an allied healthcare background including a degree in Athletic Training from Colorado Mesa University and a Master's in Healthcare Policy and Regulation from the University of Denver. Meaghan sees leading EATS as an opportunity to help create a healthier community.
Meaghan brings her healthcare experience to direct the growth of EATS within its mission to ensure every student in Park City has opportunities to develop lifelong healthy habits and access to fresh, nutritious, appealing food. Her strong knowledge of health and food relationships along with her experience in policy and program development, and community relationships are an ideal fit for EATS. Meaghan looks forward to joining EATS and says:
Food really is medicine and many of the crippling health issues we face can be prevented with better relationships with food and access to nutritious, less processed food. I'm excited to help shape and inspire a new generation of future foodies who focus on the larger picture of where their food comes from.
Meaghan was raised in Sandy, a suburb of Salt Lake where she grew up as a figure skater and the world's pickiest eater. She and her husband are raising their two boys, Bode and Felix here in Park City where's she's been since 2014 when she finished grad school. Meaghan enjoys baking, Pure Barre, hiking, skiing, traveling, community organizing and spending time with her family.
Natalie Kane, Program Manager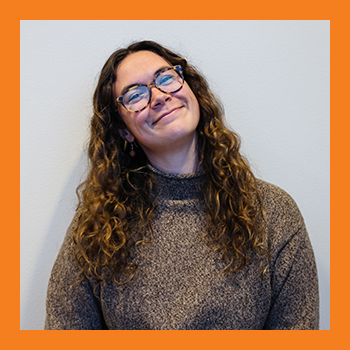 Originally from Minnesota, with family ties to farming and ranching, food has been a large part of Natalie's life. From writing curriculum for Salt Lake City Trails and Natural Lands outdoor education programs to working with Victory Garden Initiative in Milwaukee, WI, to alleviate food deserts, she has developed passions for teaching experiential education and fostering community ties to the food we eat and the land we live on. Natalie is excited to bring these passions to EATS to further its mission of spreading love and awareness for nutritional foods! If Natalie isn't at work, you can find her playing somewhere outside.
Annalise Bianco, Education Coordinator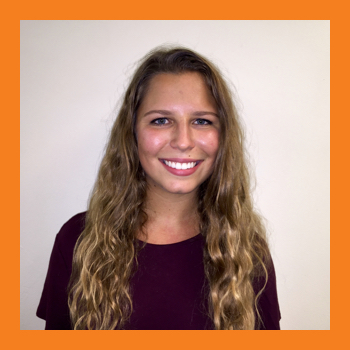 We are excited to have Annalise on board as EATS' Education Coordinator. Her interest in healing with food started while pursuing her degree in the small Appalachian town of Athens, Ohio where she worked with organizations in local food systems. She later gained experience in environmental conservation work at Alta Ski Area and studied sustainable food systems in Costa Rica. This has led her to develop passions surrounding the interconnections between sourcing nutritious food, understanding eating through mind-body relations, and cultivating a resilient community through food education.
Annalise is excited to bring these passions to EATS to empower and educate all people to create wholesome meals while fostering a connection to the beautiful place we live.
Helen Houchens, Administrative Assistant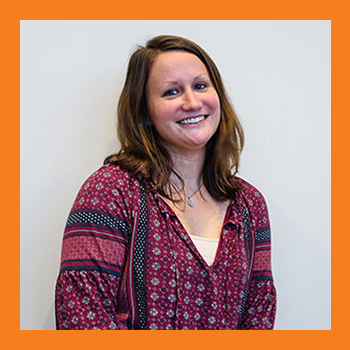 Hi! My name is Helen Houchens. My husband and I moved to Park City several years ago from Alabama. I absolutely love the healthy and active lifestyle here, in addition to the breathtaking scenery! I have become a huge advocate of healthy eating and bringing awareness to the role food plays in our health and overall well-being. I am so excited to work with an organization that educates our community about healthier eating habits, teaches students and community members how to prepare delicious and nutritious meals, and helps provide healthy foods to those in need! I truly appreciate the work EATS does with the local school lunch programs and educating the children in our community so they are able to make healthier food choices. As a community advocate and a mom, I am thrilled to be working with such a great organization!
Graham Picket, Garden Coordinator

Graham is the newest member of our team at EATS, joining us as Garden Coordinator. His experience in horticulture and environmental work has driven him to become involved in the education sector. "It's time to get back to the roots", he says as he has witnessed a serious disconnect between people and their food. Graham has worked with several organizations such as Swaner Eco Center, Seven Canyons Trust, and Red Butte Gardens on projects that focus on conservation and environmental mitigation efforts. He wants to use that experience in his new position to create school gardens that can be used to teach, explore, and inspire. He is looking forward to coordinating a growing relationship between schools and their food source.
Austin Kreiter, Garden Intern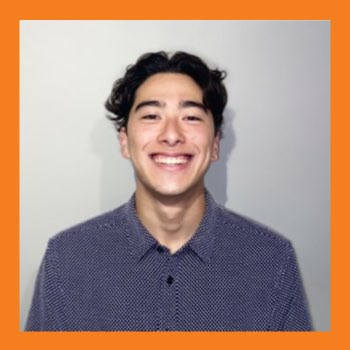 Austin, a University of Utah undergrad studying Urban Ecology and Environmental and Sustainability Studies, joined our team as the Garden Intern for EATS. He hopes to incorporate his current studies within this internship to better understand the successes and challenges of organic urban agriculture, and to support EATS' mission to educate future generations about our relationship with food. Growing up in a Japanese household Austin has always appreciated healthy and well-balanced meals, and wants to help inspire others to have a similar appreciation. More recently, Austin's work with the University of Utah's Edible Gardens and Salt Lake's Public Lands "Reimagine Nature" Master Plan has expanded his experience in local organic gardening and community engagement.