Harvest Table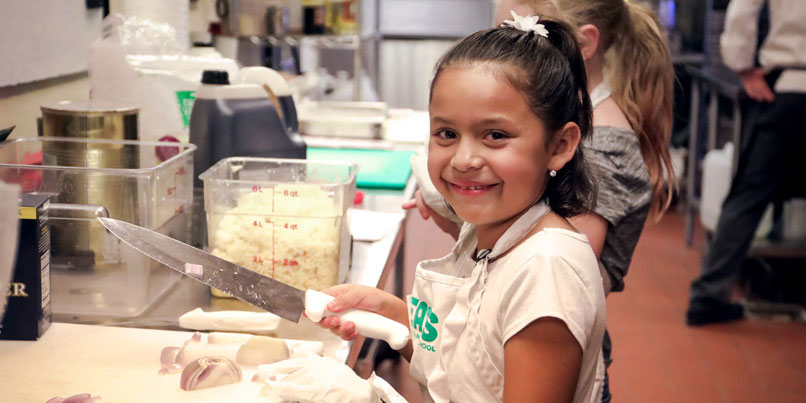 Behind good food there's good people.
Join now, and you'll become a founding member of the EATS Harvest Table!
The EATS Harvest Table is comprised of families who invest over $1,000 annually to support creative nutrition education and advocacy in the Park City community.
Take your seat with like-minded parents, foodies, and community members who want to improve access to nutritious foods for the kids and families of our community.
By joining us at the Harvest Table, you will be a sustaining partner of EATS, ensuring we continue to:
Provide after-school cooking classes for students grades K-9
Support community-based family cooking classes
Support teachers in growing and maintaining school gardens
Support community-centered tower gardens
Host scholarship students at our innovative camps and
Make school meals delicious and nutritious for all students
Provide nutrition education opportunities for our community
Grow, expand, and flourish
Help us plant the seeds and celebrate the harvest!
Stock Donations
EATS Park City also accepts donations of stock. Please contact Meaghan at Meaghan@eatsparkcity.org for details.
George & Whitney Bishop
Ann & Eric Bloomquist
Andrew & Courtney Caplan
Chris & Vanessa Cella
Kelle & Mike Cobble
Mike & Shannon Doleac
Christine & Willie Eschenfelder
Alix Farnell & Family
Michael Dejarnette & Family
Grady & Sophy Kohler
Eric & Kris Graham
Justin & Katie Hammond
Jolie & Pete Iacobelli
Mark & Tiffany Lemons
Erin & Scott Maizlish
Chris & Kelly Manning
John & Kelsi Mellor
Alison & Ed Panos
Kirsten Nelson & Family
Kendall & Lacey Cole-Rae