Programs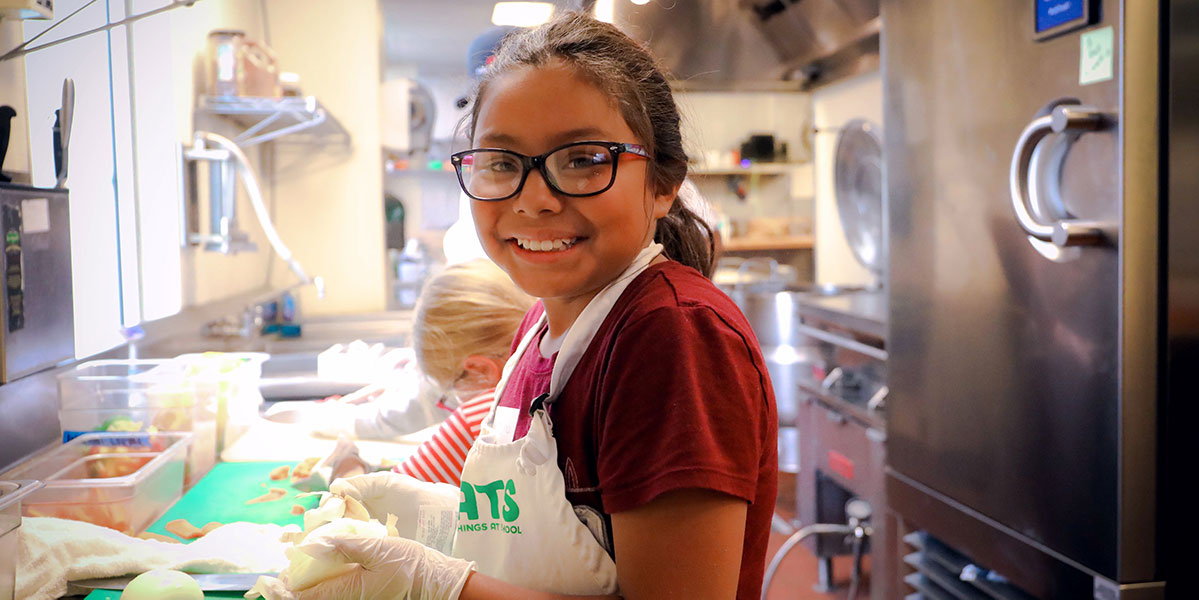 Learn about the programs EATS is leading and supporting:
Backpack Program
The Backpack Program ensures that kids in need will be well-fed through the weekend. In partnership with the Christian Center of Park City (CCPC), EATS is adding fresh fruits to backpacks.
Learn more about the Backpack Program
---
Camps!
EATS takes cooking, nutrition, garden education, and art to new heights and experiences through camps during school breaks.
---
Cooking Demos with the Christian Center
Throughout the school year, EATS and the Christian Center of Park City join together to provide cooking demonstrations to food pantry recipients, weekend backpacks filled with quality food to students in need, and a series of cooking classes focused on involving the whole family.
Learn more about Cooking Demos
---
Curious Cooks
If you teach a child to cook, you give them lifelong skills to feed themselves. Preparing a healthy meal and sharing it with others is enriching and expands health education beyond the classroom. EATS has been teaching children how to cook through interactive, hands-on classes, since 2014.
Learn more about Curious Cooks
---
EATS Gardens: Outdoor and Indoor Gardens
EATS understands the importance of raising a healthier generation through hands-on, experiential food education. EATS has been instrumental in getting both outdoor and indoor gardens in our schools and our community.
---
PCSD and Wellness Committee
Park City Child Nutrition Services (CNS) is working to improve the quality, appeal, and nutritional value of school food. EATS is working to support PCSD CNS in ways that are effective and beneficial to the district and the students.