Screen-Free Week: May 4-10, 2015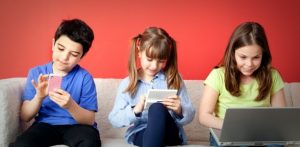 Join millions of people across America this May in celebration of Screen-Free Week, a coordinated effort to encourage people to turn off televisions, smartphones, tablets, and gaming consoles for seven days and turn on the world around them. Screen-Free Week is a chance for children to read, play, think, create, be more physically active, and to spend more time with friends and family.
 
On average, preschool children spend over four and a half hours a day consuming screen media, while older children spend over seven hours a day including multitasking. Although some screen time can be educational, it's easy to go overboard. The American Academy of Pediatrics discourages media use by children younger than age 2 and recommends limiting older children's screen time to no more than one or two hours a day. Too much screen time has been linked to irregular sleep patterns, decreased ability to focus, impaired academic performance, and less time for healthy activities such as active play.
 
You can take simple steps to reduce screen time, including keeping TVs and computers out of the bedroom, turning off the TV during meals, and suggesting other activities to your children. Visit www.screenfree.org/screen-free-activities for a list of fun alternatives to screen time, including listening to the radio, painting a picture, reading a book, volunteering, making a puppet show, playing tag, flying a kite, building a fort, or having a dance party.
Screen-Free Week is coordinated by Campaign for a Commercial-Free Childhood, a national advocacy organization devoted to reducing the impact of commercialism on children. For more information, visit www.screenfree.org.