Leadership
Leadership/Executive Management Team
Ann Bloomquist – Co-founder, Executive Director
Ann's passion for food evolved through learning about America's food supply in relation to other countries, having a son to nourish and homeschool him while living on a boat for eleven years, teaching herself to cook from scratch, and being introduced to the public school system once in Park City. With an MBA and experience as a former member of a corporate Executive Management Team, Ann brings organizational skills as well as strategic business planning and resource maximization to EATS. She has served on the board for a non-profit organization in Guatemala and has headed up several charitable events where team building was essential to success. Extensive travel has fostered an appreciation to various cultures and a respect for partnership opportunities which lend themselves well in the Park City community.
Ann.Bloomquist@eatsparkcity.org
Courtney Caplan – President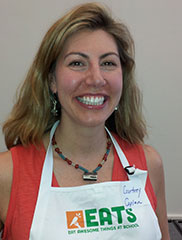 Working for nonprofits and within the private sector in Park City and abroad, Courtney brings membership and marketing expertise to EATS. In London and Hong Kong, Courtney experi- enced the food spectrum, seeing first- hand how symbiotic local, sustainable organic farming can be at its best, and living on an island where food is imported in mass scale.
Courtney.Caplan@eatsparkcity.org
Jodie Rogers – Vice President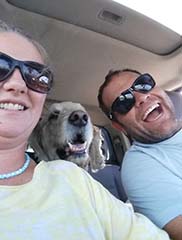 Food and Beverage Director, Deer Valley Resorts
As the Director Food and Beverage, Rogers oversees all operations and offerings at the resort's 12 restaurants, bakery and banquet operations. Rogers, a native of Australia, spent her first five winters at Deer Valley as the manager of the employee dining program as well as an assistant sous chef and then sous chef at Snow Park Lodge. She was promoted to Snow Park Executive Chef in December 2000, Empire Canyon Lodge was added to her responsibilities in 2002, Deer Valley Grocery~Café in 2010 and The Brass Tag at the Lodges at Deer Valley in 2014. Rogers boasts a 20-year cooking career that includes several hotels in Sydney, Australia and working as head chef at Australia's Charlotte Pass Resort. In both 1994 and 1998 she was part of the cooking teams that took the Australian Salon Culinare, Restaurant of Champions gold medal. She suc- cessfully opened Toast Bar and Restaurant in London, England in 1999. Rogers was invited to cook on NBC's Today Show in March of 2014. In addition to her many roles at Deer Valley, Rogers is the co-president of the Park City Area Restaurant Association and vice chairperson for the Summit Community Gardens. Rogers currently resides in Park City with her husband Michael, son Graham and daughter Remy and enjoys skiing, snowshoeing, mountain biking, running half marathons, hiking, traveling, rock climbing, and cooking with her kids.
Shannon Doleac – Secretary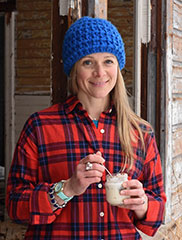 As a nutritionist, mother and health advocate, I believe strongly that feeding ourselves well (nutrient dense, unprocessed foods sourced closest to the Earth) is one of the most important things we can do for our bodies, our minds and the planet. And our children are NO exception! In fact, I believe it's even more critical that their little growing bodies receive this attention. Education, hands-on opportunities and providing the food itself is all part of making this a success for our children. I want to be part of revamping the school food program and being a leading community for others to follow. As a society, we have lost our connection with food and it is time to bring it back.
Patti-Polster – Treasurer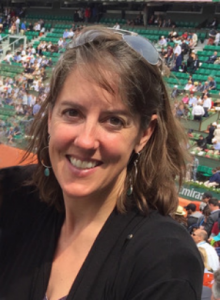 Patti Polster is an accomplished accountant, with nearly three decades of experience in the public and private sectors. She has been working with Park City, Utah-based custom ski boot company Surefoot for 20+ years, helping it expand to 24 locations in six countries. She has served as vice president of finance, responsible for financial management including navigating multiple acquisitions. Her career began as an auditor for Ernst & Young's Entrepreneurial Services Group in Chicago, where she became skilled in identifying risk, client control and working closely with corporate partners. She earned her BA in public accounting from Loyola University Chicago.
Outside of work, Patti is an outdoor enthusiast enjoying skiing, mountain biking, hiking – and the occasional game of golf. An avid reader, she also loves to travel. She and her husband, Steve, who were both born and raised in Wisconsin, are diehard Packer fans. A strong believer in healthy living and eating, Patti is a fearless cook, a member of her local Community Supported Agriculture (CSA) and a vegetable gardener. She has two children in the Park City School District.
Patti makes time to give back to her community through various volunteer efforts that support her church, her children's schools and their numerous extracurricular activities.
---
General Board Members
Hadley Dynak
Executive Director for the Park City Summit County Arts Council
joined the EATS board in January and looks forward to sharing her marketing, partnership development, and organizational skills with the team. Hadley and her husband, Kent, moved to Park City with their two daughters in 2013 from the Bay Area where Hadley worked as a documentary filmmaker and consultant to local, regional, and national nonprofits. She got involved with EATS soon after her arrival, starting by photographing cooking classes and writing blog posts for the organization. Hadley's daughter, Stella, was significantly involved in the removal of Styrofoam trays in the schools. When asked why she wanted to serve on the Board, Hadley replied, "Healthy food not only fuels the body, it feeds the mind and serves as a point of connection. I am excited to support EATS in its mission to bring greater awareness and appreciation for healthy food to more tables in our community."
Alex Malmborg
Executive Chef of Mountain Dining, Vail Resorts Park City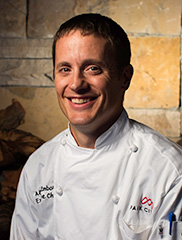 Born December 14, 1974 in Springfield, MA. Alex grew up in the Boston suburbs in a town called Rowley. Graduated from Triton Regional High School in 1993. Then attended College of the Holy Cross in Worcester, MA with a chemistry major. Upon finishing school Alex moved to Utah in 1998 where he worked various cooking jobs at Solitude and Snowbird. During the summers Alex lived in Boulder, UT where he was the chef at The Hell's Backbone Grill at The Boulder Mountain Lodge. Alex worked there for three summer seasons. During the year 2000 and 2001 he worked as the lead line cook at Tuscany. In late summer of 2001 Alex moved back east to Providence, RI to attend culinary school at Johnson and Wales University. Upon graduating from culinary school in late 2002 he worked at Blue Ginger under the tutelage of celebrity chef Ming Tsai. Here Alex worked his way around the kitchen and was promoted to sous chef about a year later. I remained at Blue Ginger until 2007 when my wife and I moved back to Utah so that he could take an executive chef job at Grappa in Park City. Alex was the executive chef of Grappa until April 2010 when he started as the Resort Executive Chef of the Canyons. He has remained in this position since then and have recently accepted the promotion of Park City Mountain Dining Executive Chef.
Diego Zegarra
Administration & Events Coordinator at Park City Community Foundation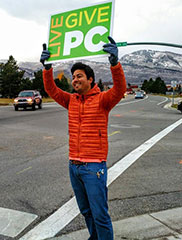 Diego has worked with the Park City Community for over 5 years, running After-school and Summer Programs at the Elementary Schools and in that time connecting with local non-profits including Big Brothers Big Sisters, The Christian Center, People's Health Clinic, Swaner Eco Center, The Recycling Center, Summit Land Conservancy, among others. In this time, he has advocated for the Latino population in town, the under-served, and students in the Park City School District. He recently joined Park City Rotary, and currently sits on the board for EATS Park City, United Against Bullying Coalition, as well as the Advisory board for KPCW, and the LiVe Well Center. Diego was born and raised in Peru, where he attended the University of Lima for Busi- ness Administration, before transferring to the University of Utah in 2005, where he graduated from the David Eccles School of Business with an emphasis in Marketing. He enjoys playing soccer, tennis, and cooking in his spare time.
---
Advisory Board
Lisa Allison, BS, LVT, VTS (Oncology)
Non-profit Consultant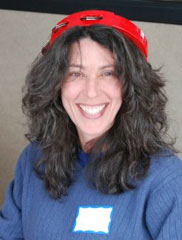 Advisor to nonprofits both here in Utah and around the country, Lisa contributes her experiences from both the private and nonprofit sectors. Having worked in several roles from cancer researcher to Executive Director, she brings a unique background that is adept in strategies to meet a wide variety of challenges. She believes service is essential to a strong and vibrant community, and offers her assistance to many nonprofits in Park City.
Kathleen Britton
Director, Utah Child Nutrition Division Services
Kate Geagan, MS, RDN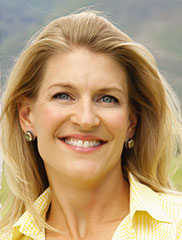 One of America's most recognized nutritionists, Kate Geagan, MS, RDN, is an award winning dietitian and internationally known author, speaker, consultant and nutrition communications expert. Kate is the author of Go Green Get Lean (Rodale), serves as a Medical Advisory Board Member for the Emmy Award Winning The Dr. Oz Show, and serves on the Parental Advisory Board of Kiwi Magazine.
Abby McNulty
Executive Director, Park City Education Foundation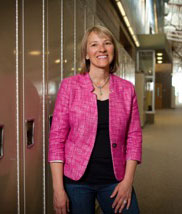 Abby McNulty has served as Executive Director of the Park City Education Foundation since March 2007. She came to the Foundation with a wealth of nonprofit management experience having worked for 6 years as the Director of Development and Community Relations for Sundance Institute. In addition, Abby spent time in New York City consulting for nonprofit organizations in the areas of marketing, fundraising and community needs assessment. Abby has previous experience working in the education arena having managed Executive Education Programs at Harvard's Kennedy School of Government in Cambridge, Massachusetts. Abby received her Masters degree in Nonprofit Management from Columbia University in New York City and her Bachelors of Arts from Bowdoin College. Abby and her husband, George Goodman, have two children ages 7 and 4.
Julie Metos, PhD, RD

As a faculty member in the Division of Nutrition at the University of Utah, Julie conducts research on the roles schools play in child & adolescent obesity prevention including the development of healthful eating and activity habits. As a nationally recognized advocate for school wellness policy and practices, Dr. Metos brings the experiences of schools across the United States to the Park City efforts.
Kari Moe-Hoffman
Owner, Spigot Design & Cinch Web Services

Kari holds an MS in Holistic Nutrition and has vast experience in the natural foods industry, including organic farming, a nutrition educator, nutritional consultant, and personal chef. She currently owns and operates her own web design business, Spigot Design, and brings a broad range of knowledge, managerial skills, and technical needs to the EATS team.
Susan Odell
Co-Founder and former President of EATS, Susan provided the vision at the beginning of the organization. As a teaching chef who runs an online cooking business specializing in cooking real foods from scratch (Foodell.com), Susan offers her nutrition knowledge as well as her business acumen. As she and her husband begin a new life cruising on their boat, Susan will continue to contribute and be an inspiration to EATS.
Allison Stuart, PhD
Consultant, Worksite Wellness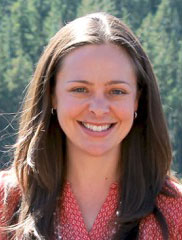 Allison contributes her strong background in program planning, development, and evaluation to EATS. Her experience with conducting evidence-based lunchroom education activities in schools throughout Summit County gives EATS a model for projects that improve students' eating habits. Allison earned her PhD in Health Promotion and Education, for which she studied positive approaches to health education and best practices in employee wellness programs.
Tommy Tanzer
Founder,president and Managing Partner of T.Tanzer Sports Consultants; Teacher (retired)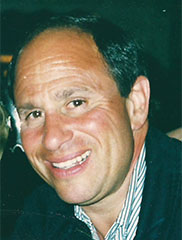 Tommy Tanzer is a former American baseball agent who represented Major League Baseball players. A resident of Park City since 1978, where he spends his time working with a number of charitable institutions. He is the founder and chairman of Back to Our Roots, which raises scholarship money for local students to attend college. In eight years, Back to Our Roots has raised over $400,000 and helped 36 students go to college. Tanzer is on the board of the Park City Education Foundation and runs a mentoring program in conjunction with the school district's Latinos In Action program. He also serves on the fundraising board for Temple Har Shalom in Park City.