Carrot Soup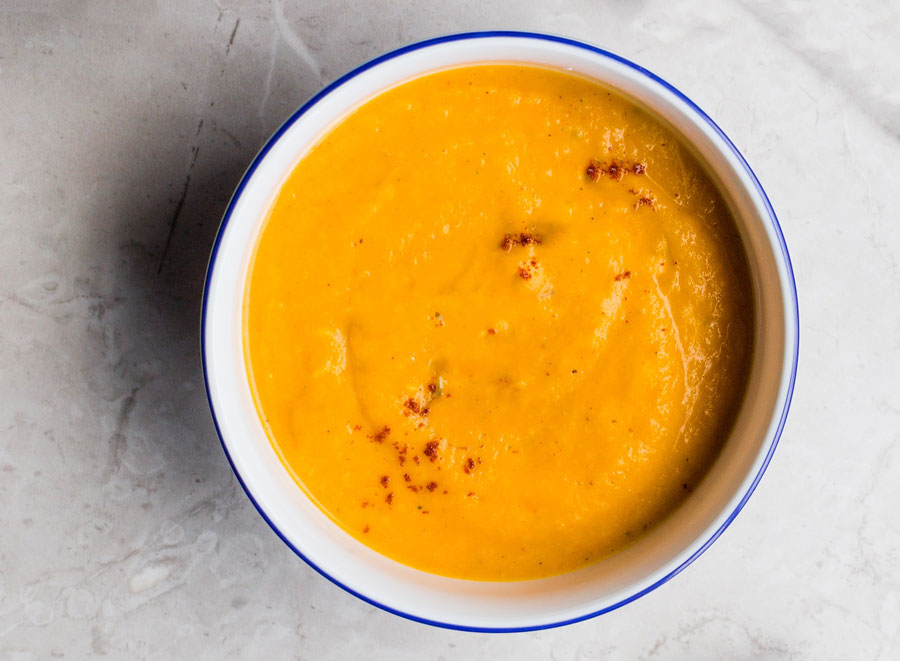 Ingredients
2 Tbsp. Extra-Virgin Coconut Oil
1/2 Onion, Diced
1 Tbsp. Garam Masala
1 Tsp Curry Powder
2 Lbs. Carrots, Grated
14 oz. Can of Coconut Milk
1 ½ Tsp. Salt
1 ½ C. of water or vegetable broth
Juice of 1 Lime
Instructions
In a large pot heat the butter or oil and onions. Saute the onions until they are semi translucent.
Stir in the curry paste and carrots, then allow to cook for a few minutes.
Add in the coconut milk, salt, and water or broth.
Allow the soup to simmer until the carrots are tender, around 10-15 minutes.
Use a blender or immersion blend to puree until smooth.
Add in the lemon juice and serve!
https://eatsparkcity.org/recipes/carrot-soup/