Cauliflower Asiago Soup
This soup couldn't come together any faster and it has so much flavor for how little ingredients is has. You could easily swap the asiago for Parmesan or even cheddar cheese. I like to garnish the soup with a bit of fresh parsley and a squeeze of lemon juice. This is a great recipe to get the kids involved- they'll love pureeing the soup in the blender!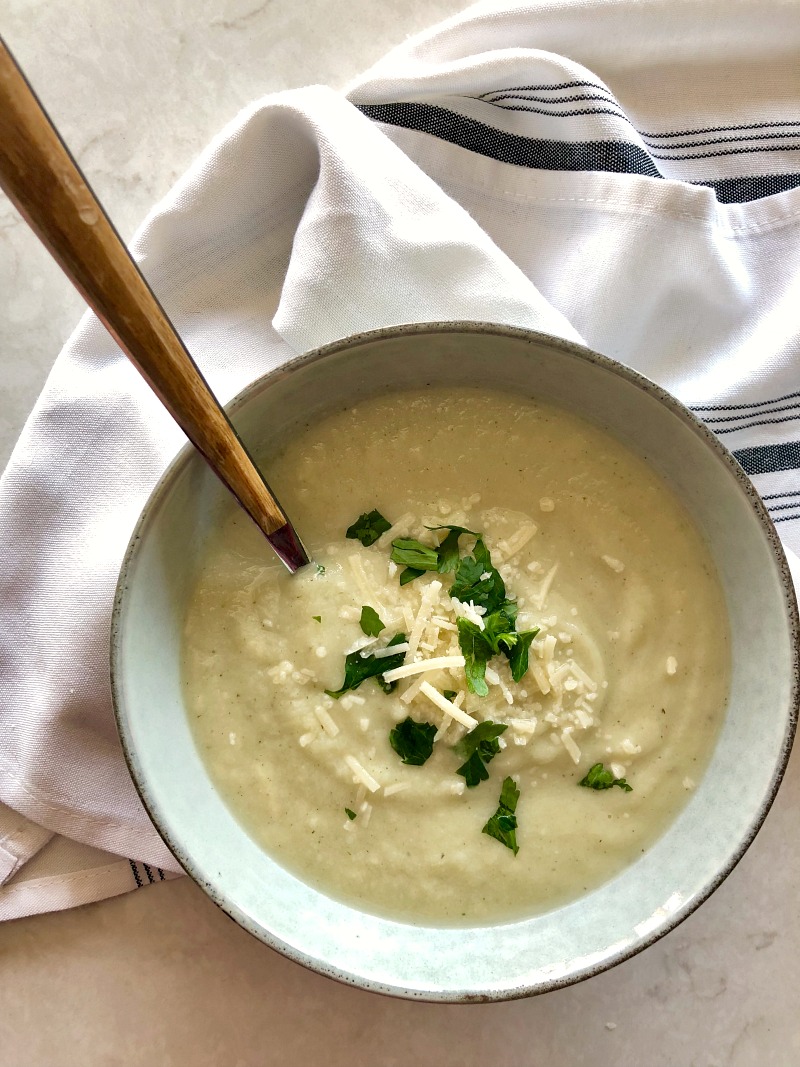 Ingredients
1 head cauliflower, cut into florets
1 tablespoon oil
4 cloves of garlic, minced
1 onion, diced
1 teaspoon dried thyme
3 cups vegetable broth or chicken broth
1/2 cup asiago, grated
Instructions
Coat a pot lightly with olive oil or cooking spray and set it over medium heat.
When the pot is warm, add the onion and sauté until soft, then add garlic and cauliflower.
Season with salt, pepper, and thyme, then let ingredients sauté for about 2 minutes.
Add in the broth and bring to a boil
Let the soup boil for about 5-10 minutes or until cauliflower is soft and can be pierced by a fork.
Use an immersion blender or regular blender to puree the soup.
Add the cheese stir in until completely melted.
Serve immediately!
https://eatsparkcity.org/recipes/cauliflower-asiago-soup/