Homemade Pancakes with Deer Valley Banana Butter
Homemade pancakes are so easy to make and I'll bet you already have everything you need to make them! This is a great beginner recipe for kids as they can do just about everything by themselves. The Deer Valley Banana Butter is such a yummy addition. The butter is adaptable- try swapping out the banana for berries or peaches and add a bit of cinnamon or orange zest. Breakfast for dinner, anyone?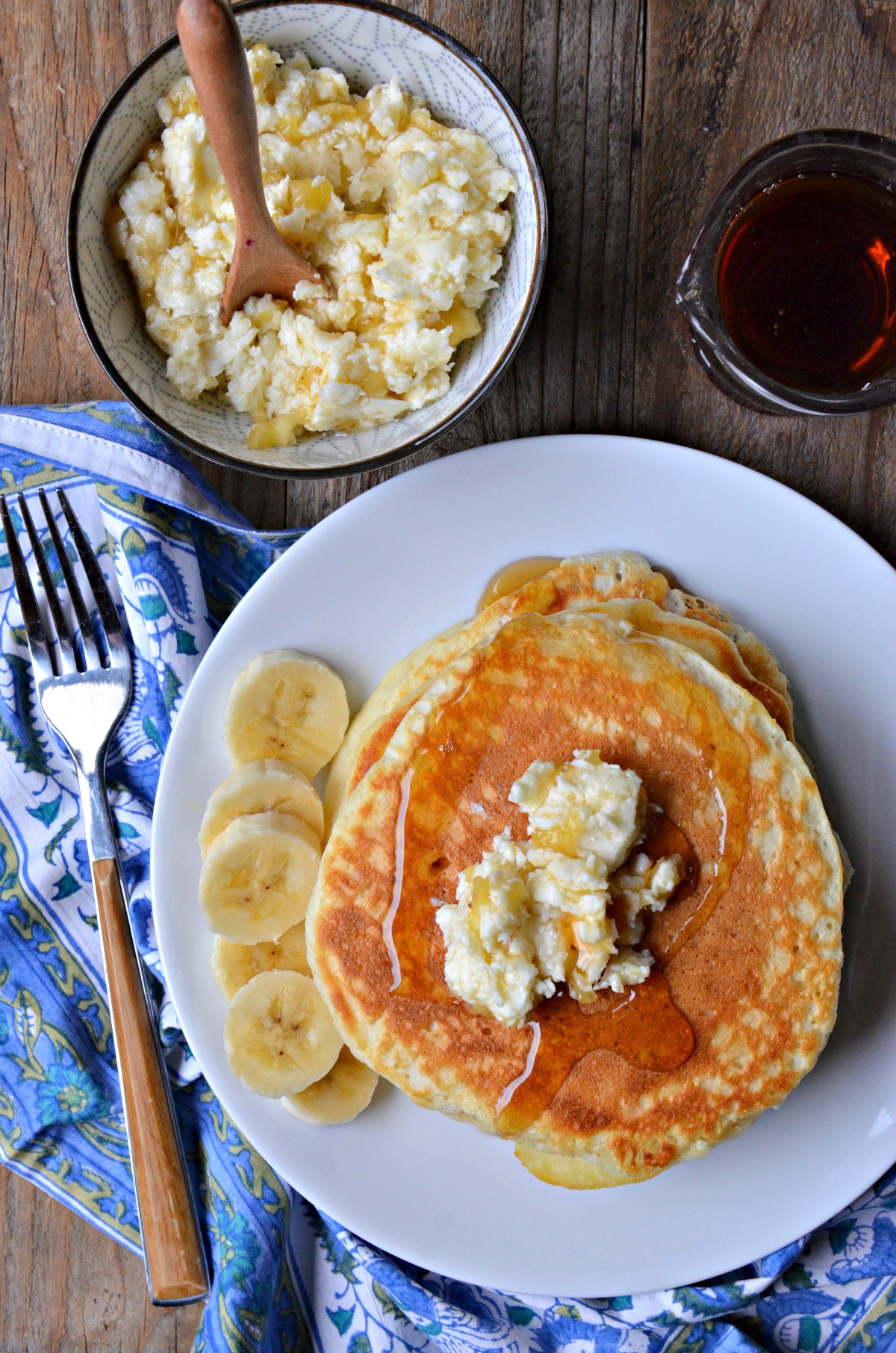 Homemade Pancakes with Deer Valley Banana Butter
Ingredients
Pancake Ingredients:

1 1/2 Cups Flour
3 1/2 Tablespoons Baking Powder
1 Teaspoon Salt
1 Teaspoon Honey
1 1/4 cups Milk
1 Egg
3 Tablespoons Butter, Melted

Deer Valley Banana Butter Ingredients:

1/2 Pound Butter, Room Temperature
1-2 Very Ripe Bananas
Pinch of Salt
Instructions
Make Deer Valley Banana Butter by placing banana and butter in a food processor. Blend until emulsified. Add a pinch of salt. (You could also blend butter and banana in a medium bowl with a fork or hand mixer.)
In a large bowl, sift together the flour, baking powder, salt and sugar.
Make a well in the center and pour in the milk, egg and melted butter; mix until smooth.
Heat a lightly oiled griddle or frying pan over medium high heat.
Pour or scoop the batter onto the griddle, using approximately 1/4 cup for each pancake.
Brown on both sides and top with Banana Butter.
https://eatsparkcity.org/recipes/homemade-pancakes-with-deer-valley-banana-butter/