Stone Soup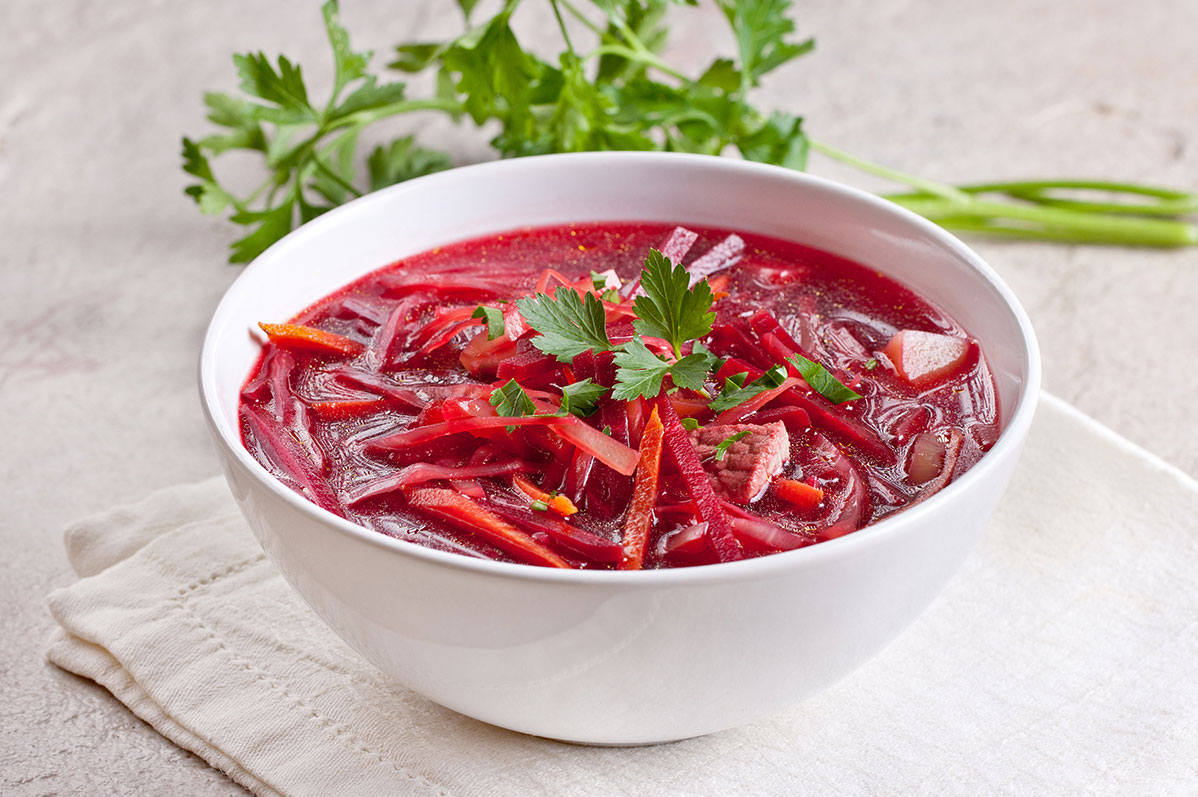 Ingredients
3 beets
4 carrots
3 potatoes
1 winter squash
5 quarts vegetable broth
1 - 2 tsp lemon juice
2 tsp dried rosemary or thyme (it's great with both!)
1 white onion, diced
3 - 5 cloves garlic, minced
1 16-oz can beans (cannellini or navy are nice, but any type works)
3 - 4 leaves of kale, deveined and chopped
Salt and pepper to taste
Instructions
Parboil beets, carrots, and potatoes.
Half the winter squash and rub the flesh with olive oil.
Roast the winter squash for 15 minutes at 425 degrees F but not until the flesh is too tender. It will cook a bit more in the soup.
Remove the rind and cube the squash into bite sized pieces.
Cube the parboiled veggies.
Bring the vegetable broth to a soft boil.
Add the parboiled veggies, the cubed winter squash, lemon juice, herbs, onion, garlic, and beans. Let simmer for 20 minutes.
Add the kale and let simmer for another 5 minutes or until all of the vegetables are cooked through and soft enough to eat.
Add salt and pepper to taste. Enjoy!
https://eatsparkcity.org/recipes/stone-soup/