Tropical Smoothie
Packed with vitamin C and antioxidants — this smoothie always hits the spot! Peel your oranges and freeze them overnight for maximum tastiness!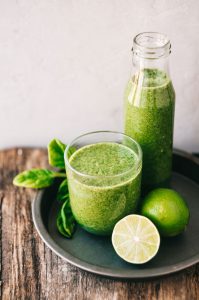 Ingredients
1 orange
Juice from 1 lemon
1 handful of greens
1 inch of fresh ginger
1 handful of frozen pineapple chunks
1 tablespoon chia seeds or seeds of choice
Coconut water or another milk alternative
Instructions
Blend with some ice cubes and enjoy!
https://eatsparkcity.org/recipes/tropical-smoothie/