Green Curry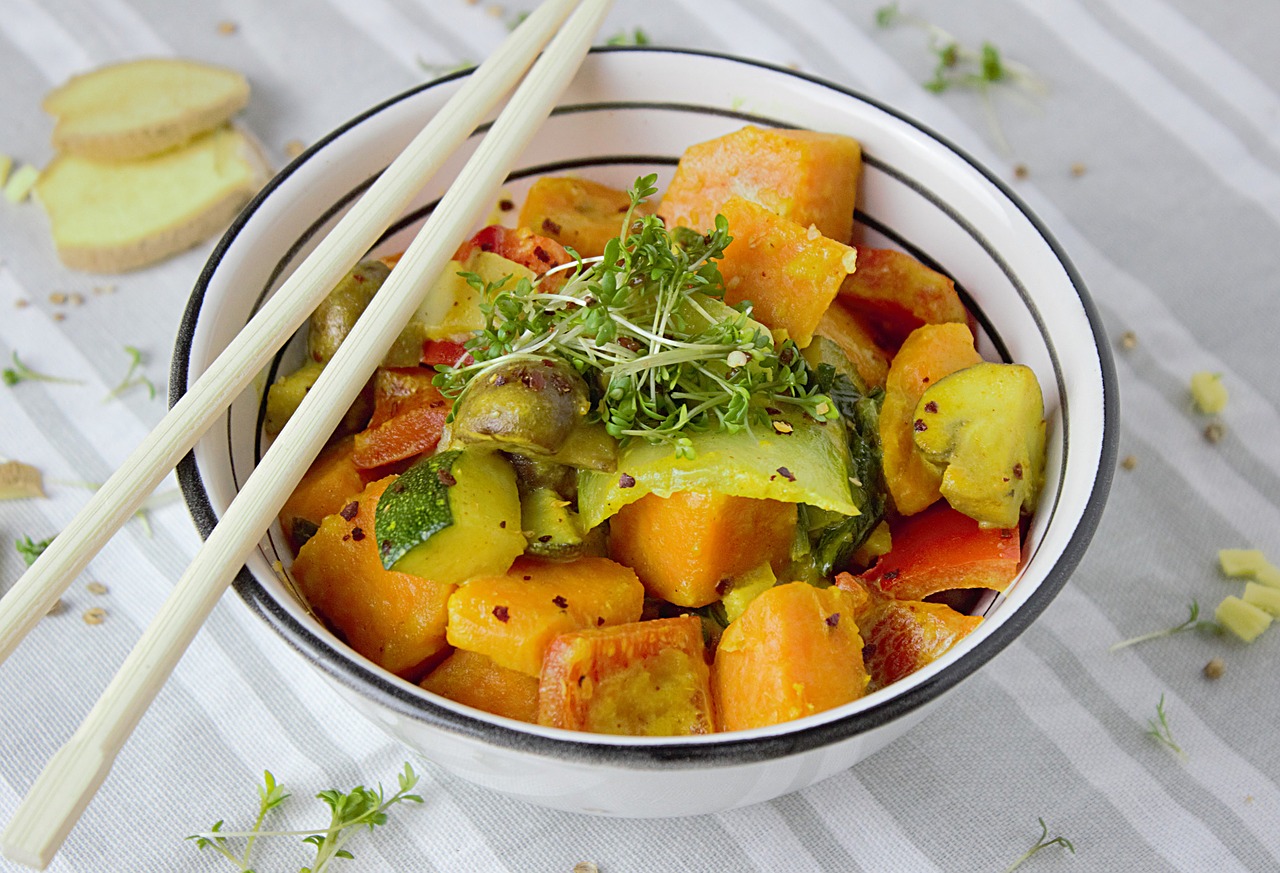 Ingredients
2 Tbsp Green Curry Paste
2 cans coconut milk
Vegetable oil (or other high heat oil)
Varied vegetables for curry--bell peppers, kale, squash, eggplants, potatoes, etc.
2 cups brown rice or quinoa
Instructions
Prepare quinoa or brown rice ahead of time using directions on package.
Chop your assorted veggies
Heat pan on medium and add vegetable oil. Saute the green curry paste in the oil until aromatic, add the vegetables and stir to combine well with the curry paste. Add the coconut milk and bring it to a quick boil. Let simmer for 10 minutes until the curry slightly thickens.
Serve over brown rice or quinoa and enjoy!
https://eatsparkcity.org/recipes/green-curry/