Fork in the Road Tickets On Sale Now!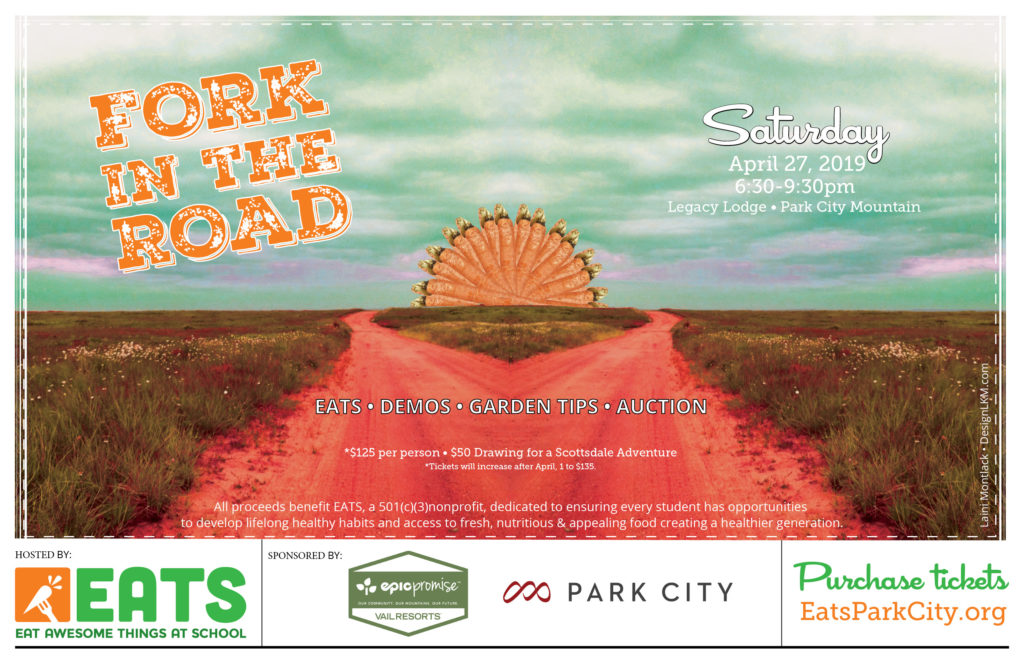 Please join us for our 5th annual Fork in the Road fundraiser Saturday, April 27th. Tickets are on sale now!
Location: Legacy Lodge, Park City Mountain Resort
When: Saturday, April 27th from 6:30p – 10p
Cost: Purchase before April 1st, $125. April 2nd – April 25th, $135. Last chance tickets (if we are not sold out) April 26th are $150.
It's about food, fun, and friends! From Farm-to-Fork we've got savory and sweet creations to satisfy your cravings. Sample old favorites with a modern twist as you enjoy an incrEDIBLE evening.
Start the evening with fresh seafood from the raw bar, assorted charcuterie from local purveyors, and mediterranean spreads. Be sure to leave room for salmon, duck, roasted veggies and a host of desserts sure to tantalize!
Round it all out with unique spirits for tasting while you enjoy all the chefs have to prepare!
End the evening having won amazing unique items from our Silent Auction and having swayed to the music of our wonderful live music with Michelle Moonshine.
Adult Beverages Available
Park City Casual
21 & over please
The Path to Healthier Kids. EATS Park City is dedicated to ensuring every student has opportunities to develop lifelong healthy habits and access to fresh, nutritious appealing food. EATS supports the Park City School District in their efforts to provide students with meals made from scratch, with cleaner ingredients.
Thank You to our Sponsors