Join EATS in the #FamilyMealsMovement!
Our goal is to help families enjoy one more home-cooked meal together each week. To do this, all month long we will be sharing recipes, tips, and offering cooking classes and resources to help you out! So be sure to follow along and raise your mitt to commit!
September is Family Meals Month!
Family Meals Month is a nationwide movement focused on supporting families in enjoying more meals together using items purchased at the grocery store.
Studies show again and again the significant, measurable scientific proof about the positive, lifelong benefits of family meals.  Family meals nourish the spirit, brain and health of all family members.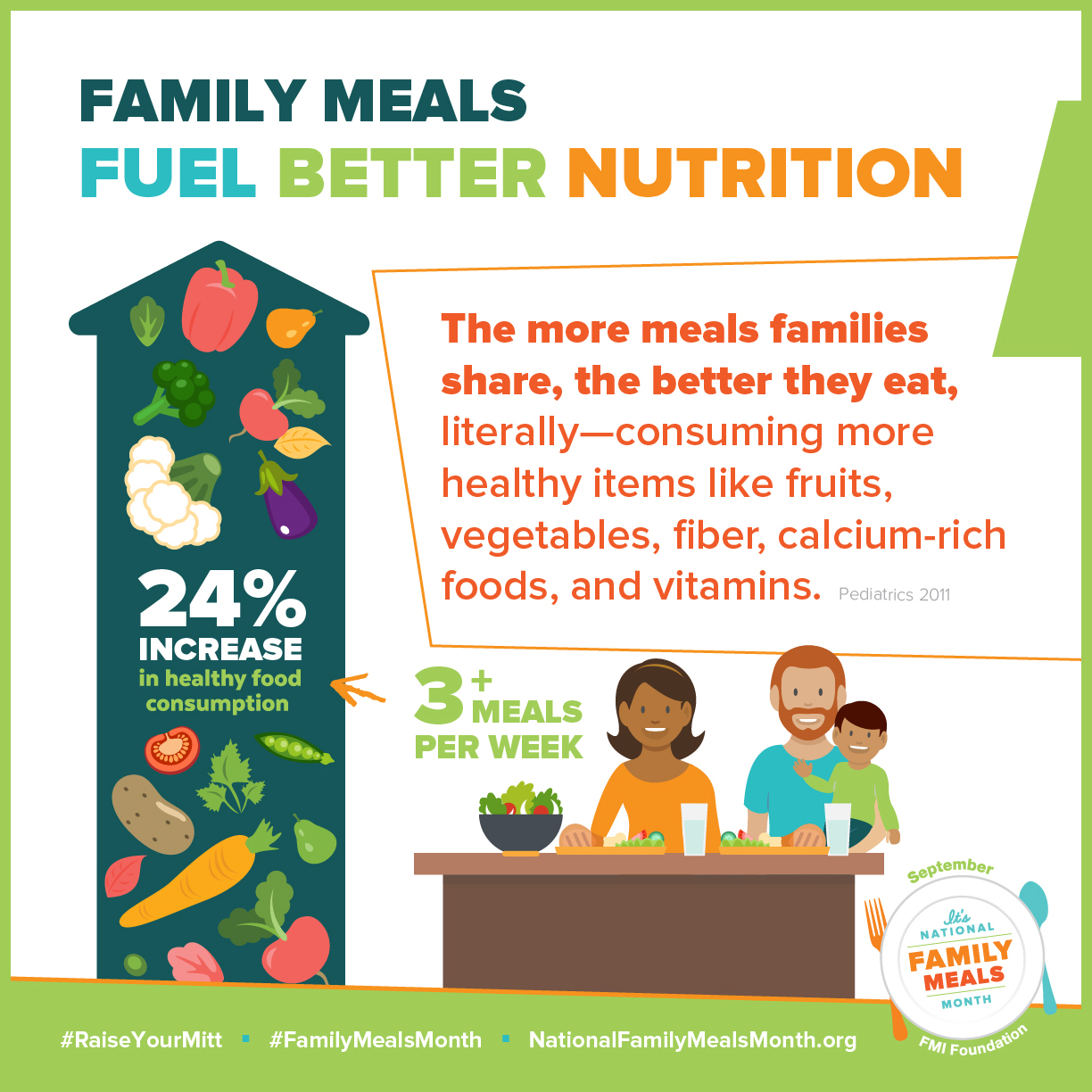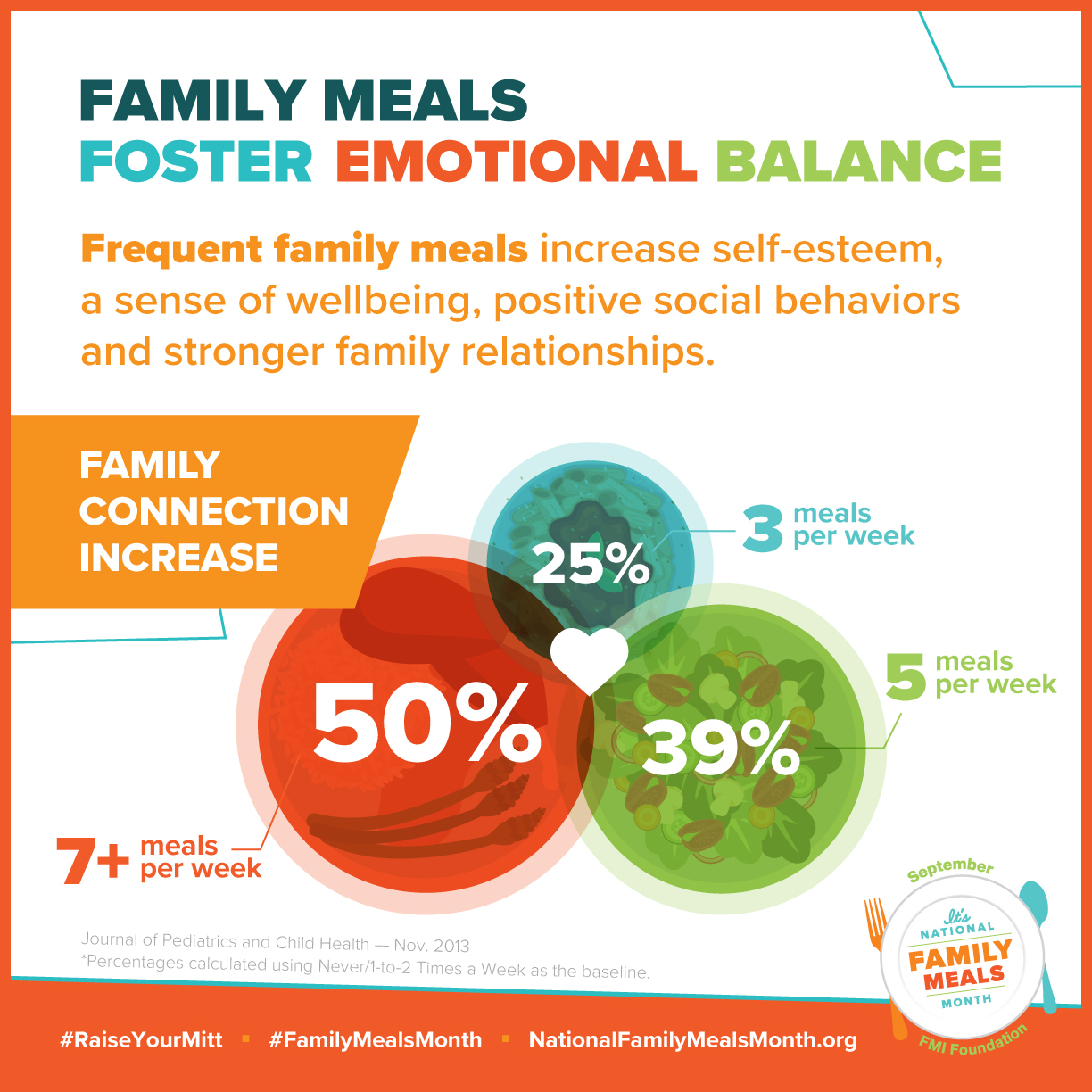 We are challenging YOU to enjoy 1 more family meal together each week!
The aim is simple: pledge to have one more home-cooked meal together, at home, per week. We know that this sounds more simple on paper than it is in practice, but don't worry! EATS has a variety of options and ideas to inspire and help you throughout the month.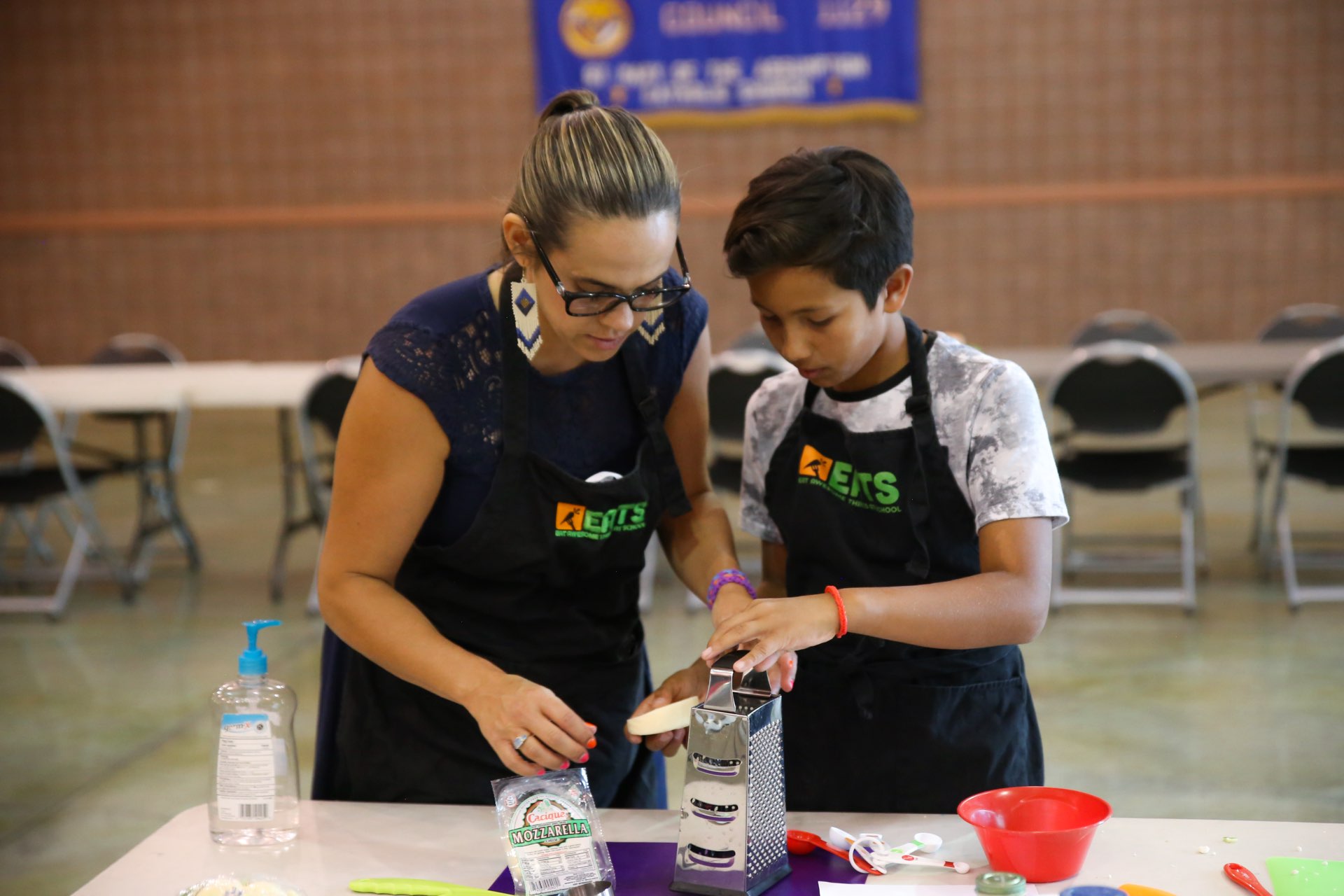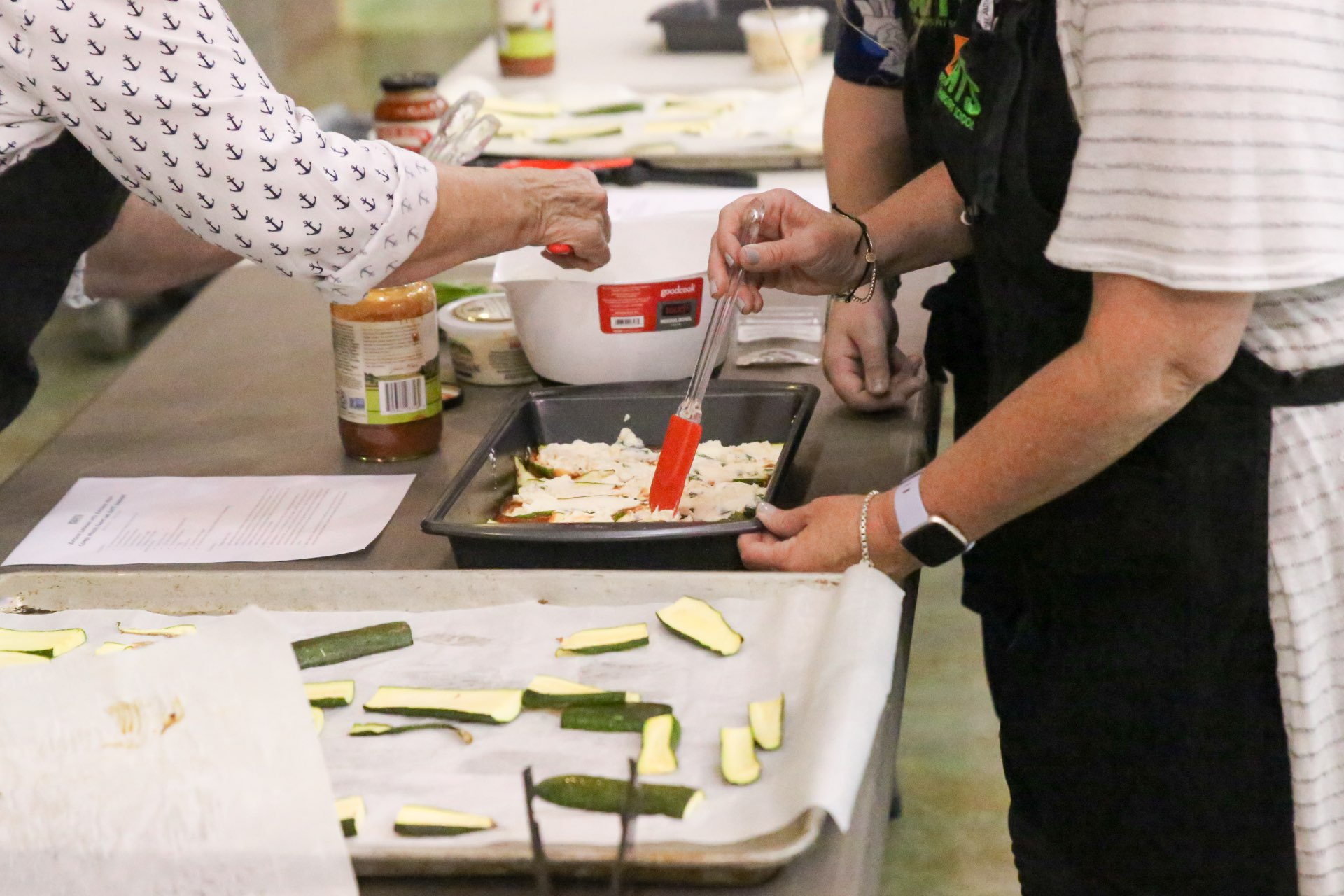 Tips for Awesome Family Meals
Plan ahead and keep it simple!

When you have time, prepare staples (think rice, quinoa) and refrigerate or freeze to throw into soups/casseroles/side dishes later in the week.

From time to time, make extra of your family-favorite recipes and pop into the freezer to pull out when you are rushed for time.
Convenience can be a good thing

Have frozen and canned fruits and vegetables on hand for quick use in recipes at any time.
Your children can be your sous chefs

Involve your children in food shopping, meal planning, and meal preparation whenever possible.
Instead of being a short-order cook, make sure that you have at least one component of the meal that your children will like and/or let them pick one part of their meal (e.g., fruit side dish).
Check Out Some EATS Virtual Cooking Classes as a Family
Thank you to our Family Meals Month Sponsors!
About EATS
By teaching our kids how to make healthier choices, we hope to generate lifelong habits that promote health and well-being, leading to happy and successful adults.
Get Involved
Passionate about food and kids? Support EATS by sharing your time and talents! Help out with hands-on, educational activities or collaborate at the administrative and planning level.
Donate
As a non-profit organization, EATS relies on community contributions, sponsorships and grants to sustain our educational and promotional efforts toward healthy kids. We appreciate your support!