Hearth and Hill Supports EATS
Hearth and Hill Restaurant, new to Kimball Junction, has teamed up with EATS and will be donating $1 for every kids meal sold! We are so grateful for their support and to add another fabulous restaurant to town.
Read the article in the Park Record, After years in the industry, restauranteur opens Hearth and Hill.
Local bands are expected to play live music three times a week year-round, and the restaurant is donating $1 from every child's entrée sale to the nonprofit EATS Park City, which provides healthy food options for students in Park City School District. The restaurant also uses local ingredients from farms and businesses in Summit County and the Salt Lake Valley. Sustainability was another critical piece of the restaurant for Kirchheimer. Food scraps and paper products are sent to a composting facility in Salt Lake City.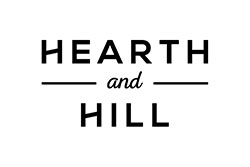 Check out Hearth and Hill, the food is fabulous!