Volunteer Social – September 17 at 4 to 6 pm – Matt Knoop Park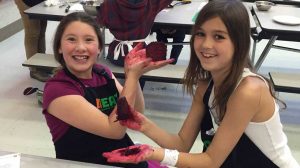 With the kids back in school, the EATS programs are gearing up for another nutritious school year!
Come learn how you can help kids eat healthy and promote improvements in the school nutrition program.
Family-friendly event – everyone welcome!
Bring a dish/dessert to share!
Take a tour of the new Summit County Community Garden!
Date: Thursday, September 17th
Time: 4-6pm
Place: Summit County Community Garden/ Matt Knoop Park