Year-End Giving
As 2019 comes to a close please consider a gift to EATS to end your year. Your generosity provides an edible education to more than 500 children in our greater Park City community.

How your generosity makes a difference:

$100 – Provides 4 children scholarships to an EATS camp
$200 – Provides 8 hours of school garden education
$500 – Provides 350 supplemental meals for Backpacks
$1,700 – Provides one week of Curious Cooks education (4 classes!)

Donate today!
EATS Impact
350 elementary children in our community are food insecure, meaning they don't always know where their next meal is coming from. EATS' backpack program sends children home with food, every two weeks, to last them through the weekend. Every child in our community should be well nourished. Your generous donation will help provide empowering nutrition education, access to fresh nutritious foods, and help us create healthier generations.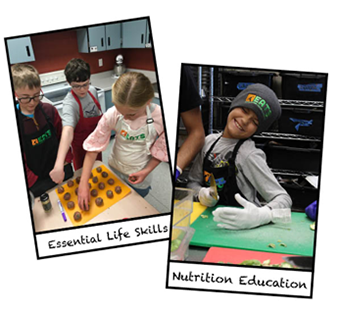 EATS provides essential life skills training specifically for children. Children who are well nourished perform better in school, have less disruptive behavior, and are at a lower risk for obesity and other related health problems. Every gift makes a difference in the well-being of our community's children and their families.

1 in 3 children in the United States is at risk of developing diet-related diseases in their lifetime. EATS addresses the root causes of these diet-related diseases by providing education and access to nutritious and appealing food.
EATS' Programs Give Kids New Experiences
When Zoe our Program Manager was shopping at Whole Foods for the Junior High Summer School class, she checked out at the cashier station where Griselda works. She took one look at the huge pile of vegetables Zoe was buying and asked, "Are you vegan?"

Zoe laughed and told her about EATS. Griselda said, "My daughter just went to the Family Cooking Class at St. Mary's on Monday! She loved it!"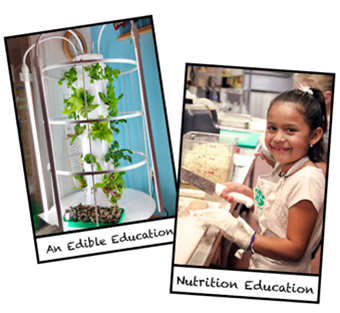 Griselda went on to say that her daughter Valerie didn't want to go, but Griselda was working so she convinced her daughter to go to the cooking class with friends.
"We know Mexican food," Griselda said, but Valerie hadn't had a spring roll or Pad Thai before Monday, but she loved it. There's nothing wrong with learning something new," said Griselda. "We are so lucky in Park City to have a program like this for our kids."
Please, donate today and make a positive impact on kids like Valerie.