Your October Recipes, Live PC Give PC & More!

Thank you, EATS Family and Friends, for your incredible outpouring of support! We have resumed in-person afterschool classes at Ecker Hill Middle School. We have a greater garden education partnership with Parley's Park Elementary School and provide food security resources for grades K – 9 in Summit County.
Through the summer and fall, you have joined EATS' virtual cooking classes. Some of you have purchased ingredients through EATS, and others have joined in the fun. Either way, it's been a delicious journey. This work is made possible because of your support, and we are so grateful. Our virtual cooking classes are focused on children in school, for now, but they will be back this winter with a "Healthy Holidays" theme.
As we move into the winter, there is continuing uncertainty for some if they will have the resources they need to feed their families. EATS, in partnership with CCPC, ensures that children facing food insecurity have a meal. Please consider a donation to EATS to help us provide this essential work, keeping children nourished so they can be their best, most healthy selves.
Thank you again for your support!


Executive Director
Your Hearty October Recipe Is Here!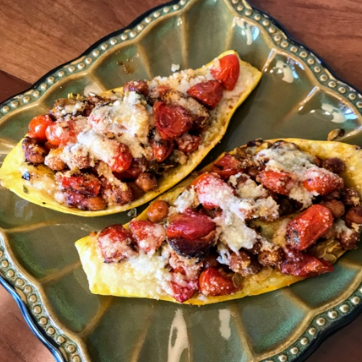 Wonder what to make with the zucchini that's bursting right now? These savory, satisfying chickpea stuffed zucchini boats will both hit the spot and fill you to the brim with nutrients. Try one for dinner this week.
Cheesy Chickpea Zucchini Boats
It's Almost Live PC Give PC!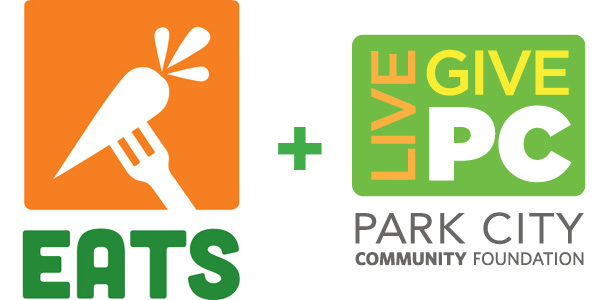 Our amazing community of restaurants with tasty fare is back for a win-win way for you to "have your cake and eat it too."

"Pick & Chews" from one or all of our 2020 Restaurant Ambassadors:
Ritual Chocolate – Tuesday, OCTOBER 20th – 10% of sales go to EATS
Riverhorse Provisions – Saturday, OCTOBER 24th – a percentage of sales go to EATS
Vessel Kitchen – Saturday, October 31st – a percentage of sales go to EATS
EDGE Steakhouse – Friday, NOVEMBER 6th – 10% of sales go to EATS
Draft Sports Bar & Grill, Friday, NOVEMBER 6th – 10% of sales go to EATS
Freshies Lobster Co – Friday, NOVEMBER 6th – 10% of sales go to EATS
Hearth and Hill – Monday, November 16th – 10% of sales go to EATS
Live PC Give PC is one of our favorite fundraisers of the year, and you don't want to miss out on all the fun!
EATS needs you to help us provide essential supplemental meals to hundreds of children facing food insecurity, teach cooking classes, an edible education with gardens, and more with our $42,000 fundraising goal.
$100 provides:
30 supplemental meals to children, or
Cooking class ingredients for 60 children, or
Supports an EATS garden for one month growing 29 lbs of food
Every dollar makes a difference!
For more information, please email meaghan@eatsparkcity.org.
Did You Know…
EATS has removed styrofoam from our Park City School District elementary school cafeterias!
We opened a dialogue with PCSD and CNS in 2014 and haven't let the issue slip from our radar. While we continue to work with the District and its initiatives to focus on fresh, local foods, EATS has committed to filling this gap in environmental sustainability and providing compostable containers to students.
Here is where we need your help! These compostable containers cost $.28 more than the styrofoam ones, for $50.40, removing 180 styrofoam containers from our elementary schools. You can donate $50.40, $100.80, $151.2, or whatever you can contribute to the cause HERE.
EATS protects our children and our environment while supporting our partner, PCSD, as they navigate these extraordinary times.

The economics of food security and a creative solution to better support food security nationwide.
Markets & Pickles
The economic and environmental benefits of reusable utensils.
Case study: Schools move to reusable utensils.